Do Fleas & Ticks In Waretown Carry Lyme Disease?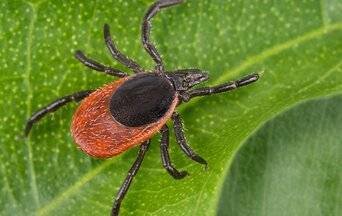 Fleas and ticks are common parasitic pests that feed on the blood of humans and animals. Here in Waretown, our wet winters and humid spring provide an ideal environment for fleas and ticks. These small pests are typically most active during the warmer seasons but can remain active well into fall and winter in areas with thick foliage.
One of the most worrying things about fleas and ticks is their ability to spread dangerous bacteria. Fleas are capable of spreading diseases such as tularemia, typhus, and bubonic plague. Ticks transmit diseases such as babesiosis, anaplasmosis, and Lyme disease. Deer ticks are common in our area and are known for carrying the bacteria that cause Lyme disease. Although not all ticks carry Lyme disease, they are still a major threat to your health.
Protect your family and pets from fleas and ticks by implementing professional flea and tick control services from Alliance Pest Services. We are committed to delivering excellent pest control solutions that you can trust throughout the entire year.
Don't wait for fleas and ticks to cause problems around your Waretown property. Instead, reach out to Alliance Pest Services to learn more about our effective flea and tick treatments.
Bird Control: How To Keep Birds Off Waretown Properties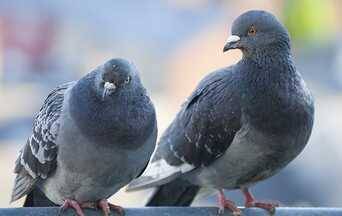 Birds are pleasant creatures to observe from a distance. But when they start nesting in your roof eave and leaving their droppings all over your driveway, they become a major nuisance. Keep birds away from your Waretown property by implementing the following bird prevention techniques.
Remove potential food sources for birds, such as leftover picnic scraps, open garbage cans, and bird feeders.
If you enjoy maintaining bird feeders and birdbaths, keep them out in your lawn, further away from the exterior of your home.
Set up visual repellents, such as plastic owls, cats, and other predators.
While these bird prevention tips are worth trying, most of them are only effective for a short period of time, if at all. That's why you should always reach out to the professionals here at Alliance Pest Services for help with your bird problems. We have the experience and equipment needed to effectively rid your Waretown property of birds.