High-Quality Pest Control Services In Tom River, NJ
Pests are more than a simple nuisance when they invade your commercial or residential property. Invading pests put both people and properties at risk. To keep your Tom River home or business free of unwanted pests, you need ongoing pest management services from Alliance Pest Services. For years, we have been committed to delivering high-quality pest control solutions for property owners throughout New Jersey. Whether you're looking to rid your home of a current pest problem or want to implement prevention services that will keep your property pest-free all year long, we have you covered. Our goal is to provide long-lasting pest control solutions to protect Tom River homes and businesses throughout every season. Don't wait for pests to invade your property and threaten your peace of mind. Instead, work with Alliance Pest Services for solutions you can trust to get the job done right.
Home Pest Control In Tom River, NJ
You should never have to worry about finding pests in your Tom River home. Pests damage personal belongings, contaminate food items and introduce dangerous diseases to your family. Unfortunately, pest infestations are a common problem in our area. Rodents, spiders, insects, and many other pests are always searching for new ways to invade your property and gain access to the resources inside. At Alliance Pest Services, we take care of residential pest problems so that you can focus on more important things. By utilizing high-quality treatment methods, we eliminate existing pest threats and prevent new ones from springing up in the future. Whether you're looking for general pest management or treatments to target a specific pest problem, we have you covered. Reach out to the technicians here at Alliance Pest Services to receive excellent residential pest control services that will protect your Tom River home from pests year-round.
The Importance Of Pro Rodent Control In Tom River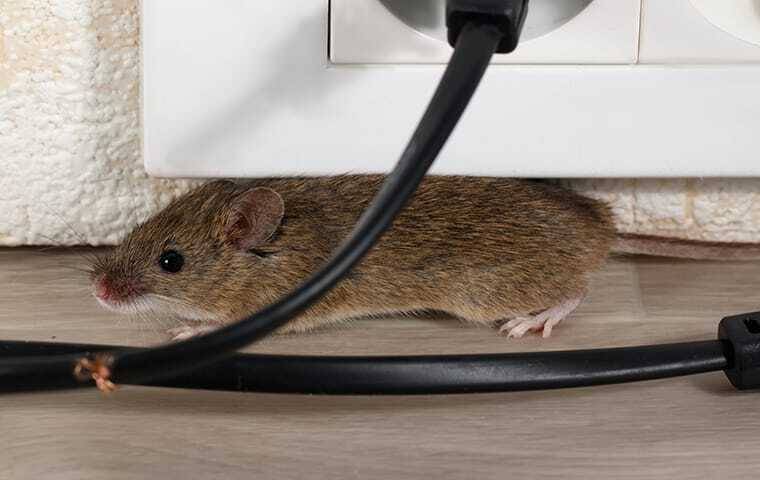 Rodents are common pests characterized by their sharp front incisors that never stop growing. Mice, rats, and other rodents typically invade homes and businesses during the colder months, as resources such as food and shelter become more scarce. However, rodent infestations are common throughout other parts of the year as well.
Rodents are a significant threat to both your property and health. Their constant chewing behavior can damage pipes, electrical wiring, and personal belongings. Rodents also spread a variety of diseases, including plague, rat-bite fever, and hantavirus. In addition to the diseases rodents spread, they're also dangerous for another reason. Rodents often become aggressive when they feel threatened, which can lead to painful bites and scratches. That's why you should always leave rodent control up to the professionals here at Alliance Pest Services.
We have the experience needed to identify, eliminate, and prevent rodent infestations year-round. Give us a call today for more details about all of the rodent control services we have to offer.
Tom River's Secret To Effective Ant Prevention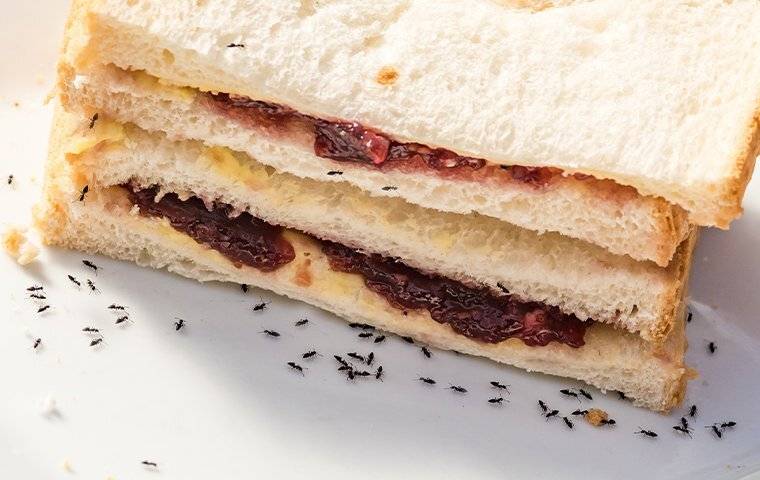 Ants are known as the most common household pests. While most ant infestations are nothing more than a nuisance, some species of ants can cause serious problems in your Tom River home. Carpenter ants are capable of damaging the structural integrity of your property, while Pharaoh ants are responsible for transmitting harmful bacteria. The secret to keeping ants out of your home is reducing factors that may attract them in the first place. Protect your Tom River property from ants by keeping the following ant prevention tips in mind.
Reduce sources of excess moisture, such as leaking pipes and faucets.
Eliminate food sources, such as open trash cans, improperly stored pantry items, and uneaten pet food.
Keep your home sanitary and uncluttered by wiping down your counters, sweeping the floors, and organizing your belongings.
Seal gaps and crevices in your exterior walls and foundation with caulk.
Install door sweeps on all exterior doors.
If you suspect ants are living in or around your Tom River property, don't hesitate to contact the skilled technicians here at Alliance Pest Services. We are committed to solving your pest problems at their source, rather than just treating the symptoms. Reach out to us today to get started!
Commercial Pest Control In Tom River, NJ
Pests aren't just a problem for homeowners, they're a significant threat to business owners as well. Not only can invading pests damage important equipment and spread dangerous diseases, but they can also scare away your customers and threaten your reputation. Protect your property, customers, and reputation from pests by partnering with the skilled technicians here at Alliance Pest Services. We are committed to helping business owners keep their properties pest-free by relying on safe, effective, and long-lasting solutions. For over 30 years, we have protected Tom River business owners from all kinds of pests. Learn more about all of the commercial pest control services we have to offer by getting in touch with Alliance Pest Services today.