Safe And Efficient Pest Control Services In Point Pleasant, NJ
Point Pleasant is a township in Ocean County known for its cool winters and warm, pleasant summers. Although many people are proud to call this area home, no one likes dealing with the wide variety of pests that also live in our area. When pests threaten to take over your Point Pleasant home or business, you can't go wrong with a little help from the licensed professionals here at Alliance Pest Services. Our mission is to provide safe, efficient, and effective pest control solutions for residents in Point Pleasant and throughout the Monmouth County area. With over 30 years of experience controlling and treating pest problems, we are the right choice for all of your commercial and residential pest control needs. Don't wait for rodents and insects to infest your Point Pleasant property and get in the way of your quality of life. Instead, work with Alliance Pest Services to receive ongoing pest management services that get the job done right.
Home Pest Control In Point Pleasant, NJ
As a homeowner, protecting your Point Pleasant home and family from harm is your number one goal. But when dangerous and destructive pests take over your residential property, they threaten the security of your home and the safety of your family. To fight back against pest problems, you need an ongoing home pest control plan. At Alliance Pest Services, we provide excellent residential pest control treatments designed to eliminate existing pest threats and prevent them from reoccurring. Whether you're looking for generalized services or treatments to target a specific pest problem, you can count on the professionals at Alliance Pest Services to deliver. If you're ready to say goodbye to pest problems in your Point Pleasant home, turn to Alliance Pest Services today. We're ready to find the perfect treatment for your pest control needs.
Bed Bug Control: What Point Pleasant Residents Need To Know
Bed bug infestations have been an increasing problem for homeowners over the past 20 years. When it comes to dealing with bed bugs in your home, there are a few things you should know.
Bed bugs are annoying insects that feed on the blood of humans and animals, though they have a strong preference for human hosts.
Bed bugs are not dangerous and pose no real health threats, but they can still cause many problems when they invade, such as restlessness, frustration, stress, and a lack of sleep.
Bed bug infestations are often difficult to identify. Bed bugs have flat, oval bodies that allow them to squeeze into hard-to-reach places. They often hide inside electrical outlets, under flooring, behind wallpaper, and in furniture.
If you believe bed bugs are living in your Point Pleasant home, don't hesitate to reach out to Alliance Pest Services today.
Cockroaches & The Dangers They Bring To Point Pleasant Residents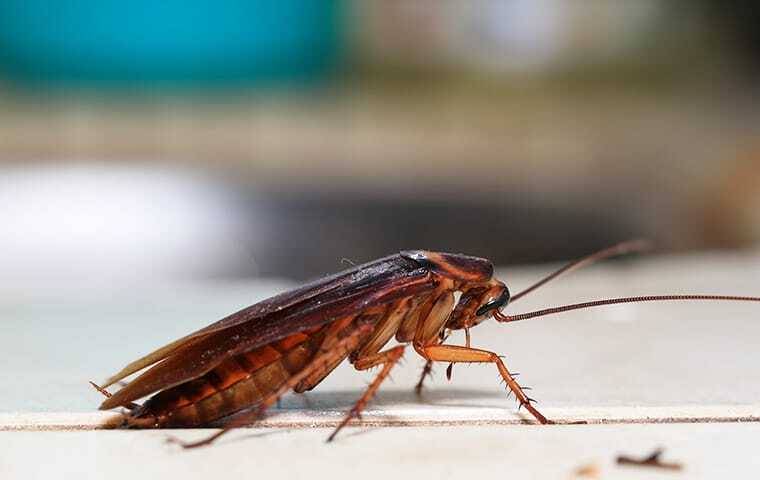 Cockroaches are large, oval insects that come in a variety of shapes and sizes depending on their species. Point Pleasant is home to quite a few different cockroach species, including American cockroaches, Oriental cockroaches, German cockroaches, brown-banded cockroaches, and smokey brown cockroaches. Cockroaches thrive in warm, moist environments where they can find plenty of food. They often gravitate toward properties that have moisture problems, such as leaking pipes and fixtures. Unfortunately, cockroaches are disturbing pests that pose several health risks to humans.
These common pests feed on a variety of unsanitary materials, picking up harmful bacteria in the process. When cockroaches invade your Point Pleasant home, they bring that bacteria with them, contaminating every surface and food item they come across. Cockroaches spread a wide variety of diseases, including cholera, typhoid fever, salmonellosis, dysentery, and diarrhea.
When it comes to dealing with cockroaches in your Point Pleasant property, it's important to reach out to the professionals at Alliance Pest Services. We have the experience and commitment needed to deliver excellent results every time. No matter what type of pest problem you're dealing with, we can help.
Give us a call today for more information about our cockroach control options or to get started on your first treatment.
Commercial Pest Control In Point Pleasant, NJ
Running a successful business is no easy task. Especially when pests are a part of the equation. Pests damage important equipment, spread dangerous diseases, contaminate products, and scare your customers. To protect your customers, property, and reputation from unwanted pests, the professionals from Alliance Pest Services provide year-round commercial pest control solutions. We have a deep understanding of area pests and how to keep them away from your commercial facility. With our skilled technicians by your side, you can rest assured that your Point Pleasant business remains free of pests throughout the entire year. Don't wait for pests to destroy your property and drive away your loyal customers. Instead, reach out to Alliance Pest Services for excellent commercial pest control solutions you can trust.