What Dangers Do Stinging Insects Bring Manchester Properties?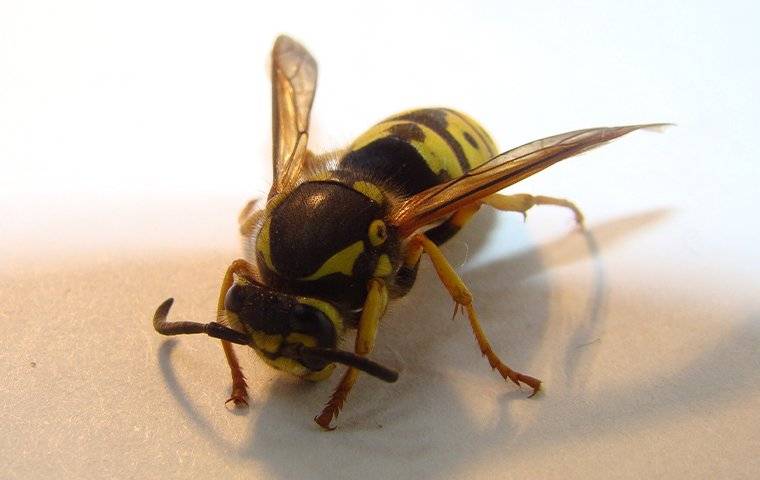 Most people are familiar with stinging insects: a group of insects with sharp stingers located at the bottom of their abdomens. Some of the most common stinging insects include bees, wasps, and hornets. Many species of stinging insects are beneficial to the environment. Honeybees and bumblebees pollinate plants, while wasps and hornets keep nuisance insect populations under control.
However, even though stinging insects are helpful in many ways, you still don't want to find them nesting anywhere near your Manchester property. Wasps, bees, and hornets pose several threats to humans. Stinging insects often become aggressive if you get too close to their nests, which can lead to multiple painful stings. Although one or two stings isn't a major threat for most people, even a single sting can be fatal to those who are allergic to stinging insect venom.
When it comes to dealing with stinging insects, your best option is to contact the professionals here at Alliance Pest Services. We are experienced in providing excellent pest control solutions for a variety of pest problems, including stinging insects.
Don't wait for stinging insects to stake their claim on your Manchester property. Instead, reach out to Alliance Pest Services for immediate assistance with all of your pest control needs.
Termite Control: How To Prevent Termites In Manchester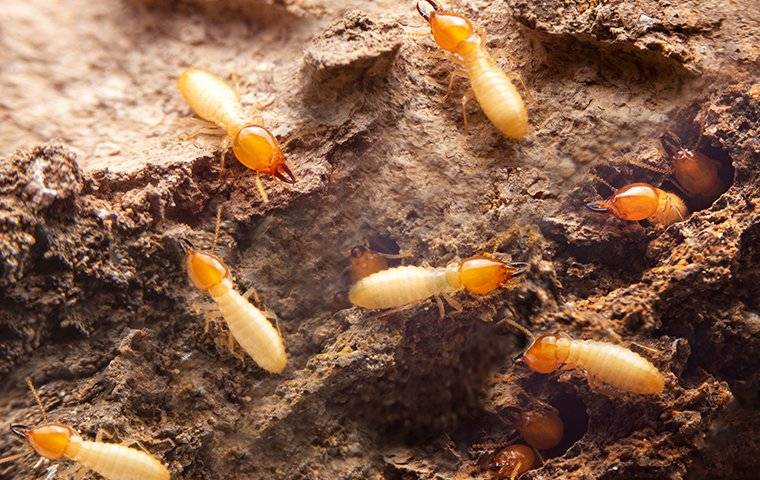 Termites are wood-destroying insects that feed on cellulose, which is a material found in dung, leaf litter, and wood. While one tiny termite might not look like much of a threat, when an entire termite colony works together, it can inflict costly damage to the structure of your home or business. One of the best things you can do to prevent termite damage is remove factors that may draw them to your property in the first place. To avoid attracting termites to your Manchester home or business, implement the following termite prevention tips.
Remove wooden debris from your property, such as logs, old fence posts, tree stumps, and woodpiles.
Reduce areas of direct wood-to-soil contact by maintaining a barrier of at least 18 inches between the soil and wooden portions of your home.
Swap out wood-based mulch for materials such as rubber mulch or crushed rock.
Eliminate sources of excess moisture, such as water-damaged wood, leaking pipes, and faulty gutters.
Clear debris out of your gutters and ensure your downspouts direct water away from the exterior of your property.
Locate and seal gaps in your foundation and exterior walls.
Left undetected, termites are capable of causing damage that costs thousands of dollars to repair. To protect your Manchester home or business from termite damage, you need year-round termite control from Alliance Pest Services. Our termite control services are designed to eliminate existing termite colonies and prevent new infestations. Get in touch with Alliance Pest Services today to get started on your first treatment.