Experienced Pest Control Services In Manahawkin, NJ
When pests such as mosquitoes, termites, cockroaches, or rodents start causing problems in and around your Manahawkin property, your best option is always professional pest control. At Alliance Pest Services, we have over 30 years of experience controlling and preventing pests, which means you can depend on us to deliver reliable services with every visit. We have a deep understanding of area pests and how to get rid of them. No matter what type of pest problem you're dealing with, our technicians are ready to provide an excellent solution. Don't allow dangerous and destructive pests to take over your Manahawkin property and threaten your peace of mind. Instead, protect your home or business from pests by partnering with the skilled professionals here at Alliance Pest Services today. We're ready to find the right solution for all of your commercial and residential pest control needs.
Home Pest Control In Manahawkin, NJ
Are you dealing with pest problems in your home or backyard? If so, the professionals from Alliance Pest Services are here to help. For over three decades, we have made it our top priority to defend homes and families against destructive and dangerous pests. By utilizing high-quality treatment methods and Integrated Pest Management (IPM) strategies, we eliminate pests quickly, safely, and without the excessive use of pesticides. We are focused on providing the best pest control experience possible by working closely with you to develop the perfect home pest control plan. With our technicians by your side, you can rest assured that your home and family are protected from all kinds of common pests. If you're ready to get started on your journey to a pest-free future, reach out to Alliance Pest Services today.
What Are Effective Mosquito Prevention Tips For Manahawkin Properties?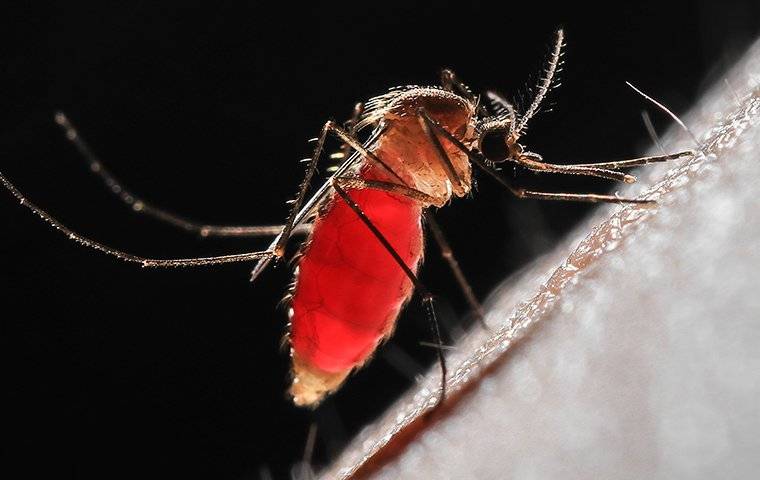 Many people would rate mosquitoes as the most annoying insect pests. These small, blood-feeding insects are known for leaving behind itchy bites and ruining outdoor gatherings with their presence. The best way to avoid being bitten by mosquitoes is to reduce factors that may attract them to your property. Reduce the mosquito populations around your Manahawkin property by implementing the following mosquito prevention tips.
Keep your gutters clean and free of debris to prevent water from building up.
Replace the water in your birdbaths every two to three days.
Repair leaking pipes, faucets, and drains that may contribute to moisture problems around your home.
Keep your lawn trimmed short and cut thick foliage away from your exterior walls.
Install fans around outdoor amenities and living areas.
Eliminate all sources of still or standing water.
Dump out items that may collect rainwater, such as tarps, flowerpots, and children's toys.
If mosquitoes are causing problems around your Manahawkin property, the professionals at Alliance Pest Services can help. Get in touch with us today for more details about our effective mosquito treatments.
Five Easy Ant Prevention Tips For Manahawkin Homeowners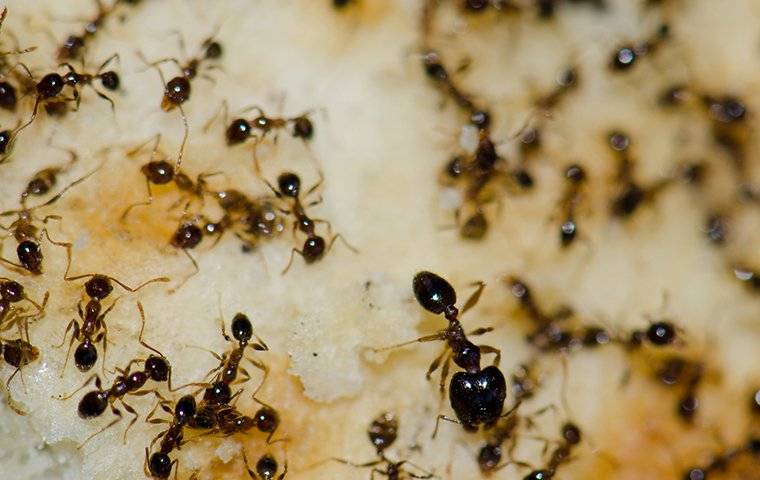 Ants are the number one most common household pests. They typically build their nests outdoors but often venture into Manahawkin homes while foraging for a source of food to bring back to their colonies. Most ant species are considered nuisance pests, but some species such as carpenter ants are capable of causing damage to your property. To avoid attracting ants into your home, implement the following ant prevention tips.
1. Minimize sources of excess moisture, which ants and many other pests need to survive.

2. Keep your garbage cans sealed with tight-fitting lids.

3. Sweep your floors and wipe down your counters regularly

4. Store leftover food items in airtight containers or the refrigerator.

5. Remove tree stumps, leaf litter, and other organic debris from your lawn.
Although ant prevention tips are helpful, they're not a replacement for professional ant control services. At Alliance Pest Services, we provide excellent ant control solutions to eliminate current ant infestations and prevent new infestations from springing up in the future. Take your Manahawkin home back from ants when you partner with the professionals at Alliance Pest Services!
Commercial Pest Control In Manahawkin, NJ
As a business owner, your goal is to provide excellent products and services for your customers. But when rodents, insects, and other pests invade your commercial facility, they put the success and reputation of your Manahawkin business at risk. The most effective way to defend your customers, employees, and property from invading pests is to implement a year-round commercial pest control plan. At Alliance Pest Services, we work quickly to eliminate commercial pest problems and prevent them from returning. No matter whether you own a restaurant, hotel, or other business, you can rely on the professionals at Alliance Pest Services to deliver high-quality solutions. Don't wait for pests to invade your commercial facility and put your reputation on the line. Instead, turn to Alliance Pest Services today to learn more about how we handle commercial pest problems.