Professional Pest Control For Lakehurst, NJ Property Owners
Lakehurst is a community in Ocean County known for its rural, small-town atmosphere. Although many residents enjoy living in Lakehurst, no one enjoys dealing with the wide variety of pests that also live in our area. To protect your home or business from pests, the professionals here at Alliance Pest Services are proud to provide safe, effective pest management solutions. We have made it our number one goal to deliver outstanding customer service and high-quality treatments. With our skilled technicians by your side, you can rest easy knowing that your Lakehurst home or business will remain pest-free. If you're ready to say goodbye to pest problems, don't hesitate to reach out to Alliance Pest Services today. We're happy to find the right solution for all of your residential or commercial pest control needs.
Home Pest Control In Lakehurst, NJ
When pests invade your Lakehurst home, they're more than a simple nuisance. They're a threat to your health and safety. Invading pests spread dangerous diseases, contaminate food items, cause stress, and damage property. Protect your Lakehurst home and family from pests of all shapes and sizes by working with the professionals here at Alliance Pest Services to put into place a year-round home pest control plan. We are deeply committed to the communities we serve, which means you can trust us to get the job done right. Contact us today to receive high-quality pest control solutions that will keep your Lakehurst home free of pests throughout every season.
The Best Way To Keep Wildlife Out Of Your Lakehurst Home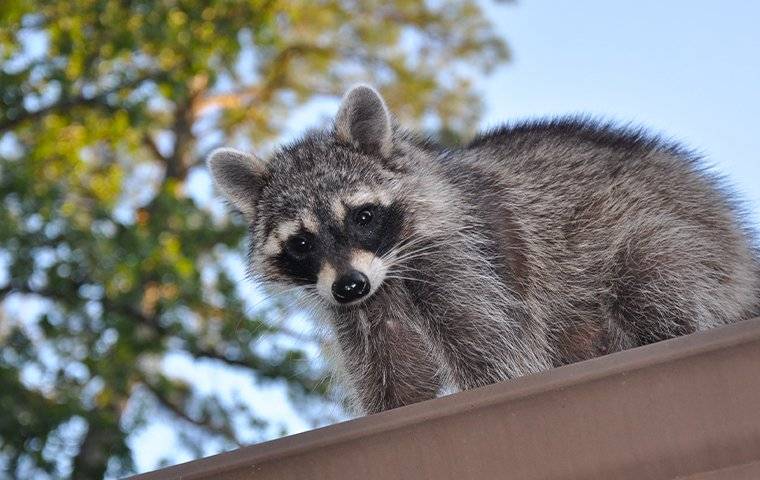 Some pests are easy to immediately identify as pests, such as cockroaches and spiders. However, there are some pests that you might not think of as pests until they start causing problems on your property. Wild animals are fun to observe from a distance, but when they move closer to your Lakehurst home, they become a threat to your health and safety. Some of the most common wildlife pests in our area include bats, raccoons, opossums, and squirrels. Left unchecked, wildlife pests are capable of ripping up insulation, destroying important wires, and spreading dangerous diseases. One of the best ways to keep wildlife out of your Lakehurst home is to remove factors that may attract them.
Remove food sources from your property by keeping your garbage cans sealed, picking up uneaten pet food, and cleaning up outdoor eating areas.
Install door sweeps on all exterior doorways and replace damaged screens on your doors and windows.
Place mesh covers over exposed vents and exhaust fan openings.
Replace damaged roofing and seal gaps in your exterior walls.
Avoid leaving sticks, brush piles, and other organic debris on your lawn.
Trim overhanging tree limbs away from your roofline and exterior walls.
Keep your attic, crawlspaces, and wall voids well-ventilated and dry.
Prevention tips are a great way to avoid attracting wildlife pests to your property, but they're not always effective. The best way to protect your Lakehurst home from pests of all shapes and sizes is to partner with the skilled technicians here at Alliance Pest Services. We work quickly to eliminate pest problems at their source and prevent them from returning. Give us a call today to learn more about our wildlife pest control services.
Lakehurst's Guide To Effective Bird Control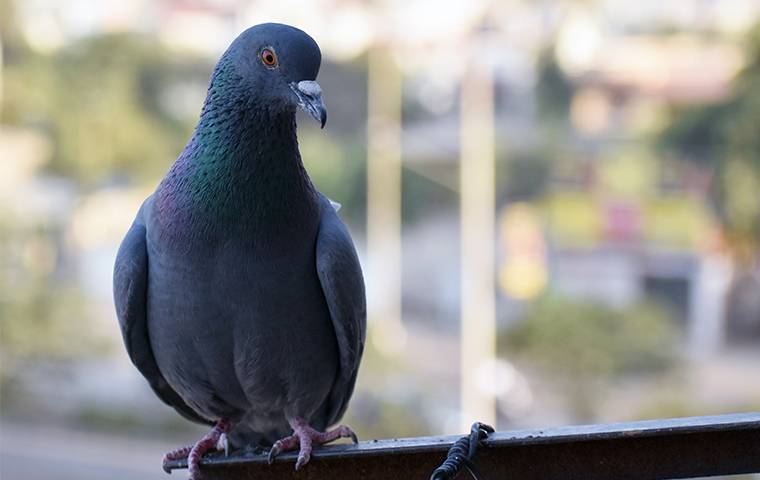 Birds are often fun to watch and observe. However, when nuisance birds such as pigeons, seagulls, and starlings start nesting around your property, they can cause significant problems. Pest birds build their nests in your roof eaves, cover your driveway and sidewalks in droppings, and make a lot of noise.
To protect your Lakehurst home or business, you need professional bird control from Alliance Pest Services. We utilize a variety of methods to deter nuisance birds, including tension wire, bird spikes, trapping programs, and more. We have what it takes to prevent birds from nesting on your property throughout the entire year.
If you're ready to say goodbye to sparrows, starlings, pigeons, and other pest birds, reach out to Alliance Pest Services today.
Commercial Pest Control In Lakehurst, NJ
Pests have no place in your commercial facility. No matter what type of business you own, pests have the potential to destroy your reputation and even have your business shut down for good. The best way to ensure your Lakehurst business remains free of pests throughout the entire year is to put into place an effective commercial pest control plan. At Alliance Pest Services, we rely on Integrated Pest Management (IPM) techniques to deliver excellent pest management services. Our goal is to defend your customers, employees, property, and reputation against pests. Don't allow insects, rodents, or spiders to invade your property and get in the way of your business's success. Instead, partner with Alliance Pest Services today to give your business the comprehensive commercial pest control it needs to remain pest-free.