Professional Pest Control Services In Jackson, NJ
Jackson is a welcoming community in Ocean County, located less than an hour away from New York City. To protect your Jackson home or business from the area's toughest pests, you need professional pest management from Alliance Pest Services. We are committed to providing top-of-the-line pest control solutions designed to eliminate your pest problems at their source. Whether you're looking for residential pest control, commercial pest control, or anything in between, we have you covered. Don't wait for cockroaches, bed bugs, termites, or other pests to invade your Jackson property and threaten your peace of mind. Instead, work with the skilled pest technicians here at Alliance Pest Services to receive the excellent pest control services you deserve. Reach out to us today to learn more about all of our residential and commercial pest control options.
Home Pest Control In Jackson, NJ
Invading pests are a significant threat to both your home and family. Not only can pests damage your property and destroy personal belongings, but they can also contaminate your food items and spread dangerous diseases. The most effective way to defend your Jackson home and family from pest threats is by working with the professionals from Alliance Pest Services to put into place an ongoing residential pest control plan. Our goal is to develop a treatment plan that eliminates your pest problems once and for all. Whether you need general pest management or specific treatments, you can count on Alliance Pest Services to deliver excellent, long-term results. Take your Jackson home back from pests by partnering with the technicians here at Alliance Pest Services today.
The Benefits Of Professional Rodent Control In Jackson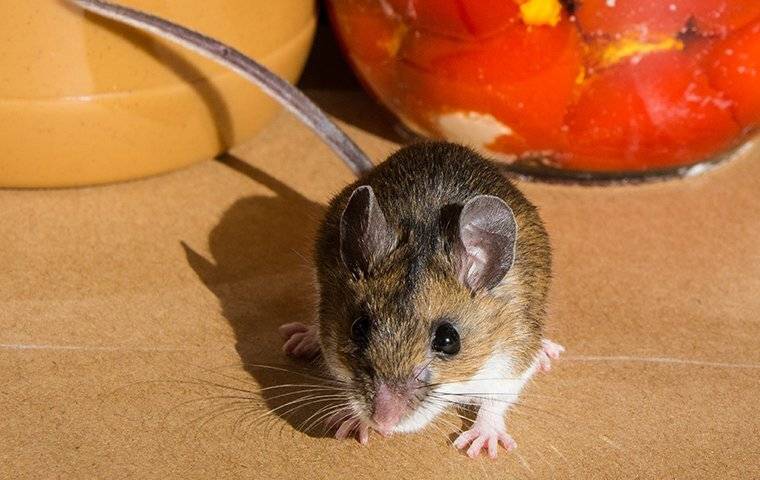 Rodents such as mice and rats are a common problem for both home and business owners alike. These destructive pests are capable of chewing through important pipes, damaging personal belongings, and even causing house fires by chewing on electrical wiring. In addition to the destruction rodents cause, they also can spread a long list of dangerous diseases, including hantavirus, plague, and rat-bite fever. When it comes to dealing with rodents in your Jackson home or business, you can't go wrong with a little help from the professionals here at Alliance Pest Services. Some of the benefits of professional rodent control include:
Reducing stress and frustration
Eliminating the possibility of being injured while handling a rodent problem yourself
Minimizing damage to your property
Reducing your chances of dealing with parasitic pests, such as fleas and ticks
With the professionals from Alliance Pest Services by your side, you don't have to worry about rodents taking over your Jackson property. Get in touch with us today for more details about our rodent control services.
Five Tell-Tale Signs Your Jackson Home Has Bed Bugs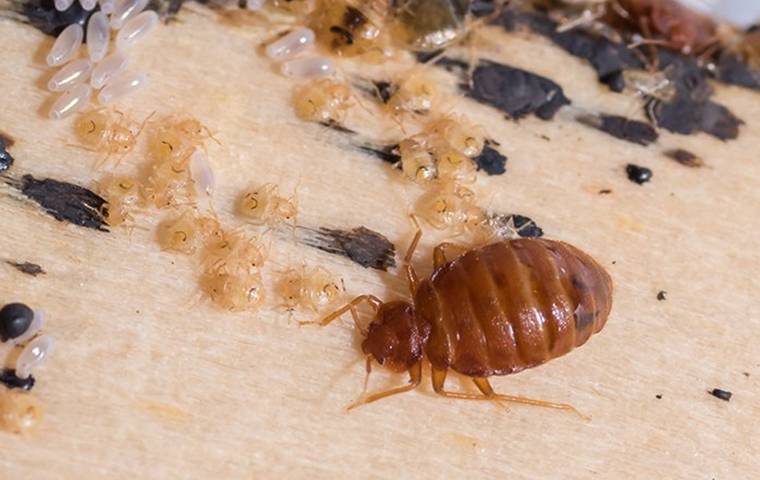 Bed bugs are parasitic pests known for living in beds and mattresses, hence their name. Despite being relatively harmless pests, bed bugs are still a major problem when they invade Jackson properties. One of the most frustrating things about bed bug infestations is that they are difficult to control and prevent. These small, blood-feeding pests are about the size and shape of an apple seed and have flat bodies that allow them to hide in all kinds of hard-to-reach places. Unfortunately, this is why bed bug infestations are often challenging to identify. To determine if your Jackson home has a bed bug problem, keep an eye out for the following signs of bed bug activity.
1. Small spots of reddish-brown bed bug excrement on your bedding and sheets

2. Bloodstains on your clothing and blankets, left behind after a bed bug finishes feeding

3. An unpleasant odor that smells like coriander and becomes stronger as the infestation worsens

4. Rows or clusters of bed bug bites on your skin

5. Live bed bugs crawling around in your mattress, box springs, and carpet
If you notice signs of bed bugs in your Jackson home, don't hesitate to contact the professionals here at Alliance Pest Services for help. We provide excellent services to combat a wide range of common pest problems, including bed bugs. Contact us today for more information about our effective bed bug control process.
Commercial Pest Control In Jackson, NJ
Running a business requires a lot of time, hard work, and effort. But when pests invade your commercial facility, they make your job a lot harder. Trust the protection of your Jackson business to the professionals here at Alliance Pest Services. We have the skill and experience needed to deliver high-quality pest control solutions every time. Our commercial pest control services are designed to eliminate current pest threats and prevent new pests from invading your property in the future. If you're ready to say goodbye to commercial pest problems, get in touch with the professionals here at Alliance Pest Services. We're ready to find the right plan for all of your commercial pest control needs.