Professional Pest Control For Holmdel, NJ Properties
The township of Holmdel, NJ, is a wonderful place and welcoming community in the greater Raritan Valley region. Just 45 miles south of NYC, on the Garden State Parkway, Holmdel is a lovely suburb with a lot to offer. Unfortunately, one of the things the local area offers is pest activity. Pests are present all year long here in the Garden State, and that exposes local homes and businesses to the threat of infestation. The best way to protect yourself from pest infestation is to call in a team of pest professionals.

Alliance Pest Services is your local source for everything pest-related. Since 1983, we've been providing first-rate pest control services to residential homes and apartments, commercial establishments, and industrial sites throughout Monmouth County and the surrounding areas. We're proud to service clients throughout New Jersey, NYC, Philadelphia, and Delaware. Get in touch with us today to secure quality pest protection for your Holmdel home or business.
Home Pest Control In Holmdel, NJ
You and your loved ones should feel completely protected in your home, but household pest infestation threatens that. Our residential pest control solutions give local homeowners complete coverage from a long list of common area pests. We cover you from ants, boxelder bugs, carpenter bees, carpet beetles, centipedes, crickets, earwigs, flies, ground beetles, lady bugs, millipedes, mites, mosquitoes, pill bugs, rodents, silverfish, spiders, stinging insects, stink bugs, and ticks.

Protecting you and your family is our highest priority, and we value personalized one-on-one customer service. Contact us today to get your free pest control quote. We're here to help you address all of your residential pest control needs, guaranteed.
Why Are Ants Attracted To My Holmdel Property?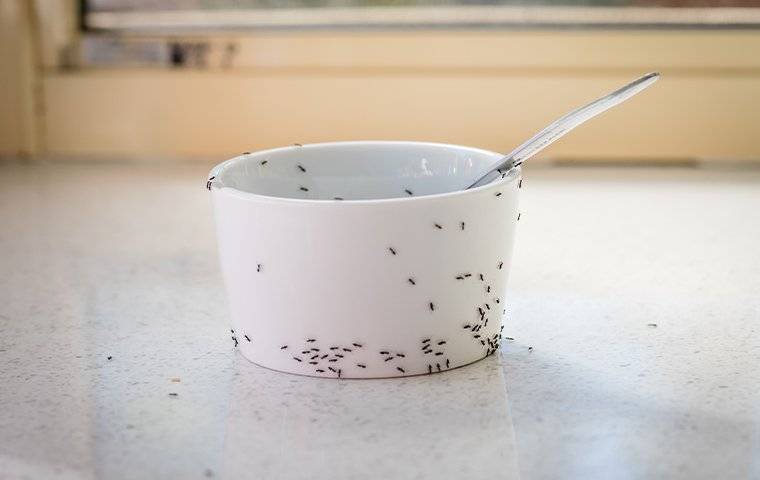 Ant infestation is a large-scale problem that can quickly grow out of control. These tiny pests spread their populations in large numbers, creating colonies throughout your property. If you're wondering why ants came to your space in the first place, there are a variety of conditions that could be attracting them to your home or business. Here are ten ways in which you may be attracting ants to your property:
Failure to tend to any cracks or gaps in the foundation.

Forgetting to repair a water leak.

Forgetting to repair torn window and door screens.

Overlooking existing entry points, like cracks and crevices in the walls and siding.

Ignoring spills or messes that leave sugary residue, and crumbs on the countertop or floor.

Failing to property store your food.

Leaving pet food out.

Keeping doors and windows open for long periods.

Leaving sources of standing water in and around the property.

Leaving dirty dishes in the sink for too long.
If you suspect an ant problem in your Holmdel home or business, the smartest thing you can do is to contact the pest professionals right away. Alliance Pest Services offers dependable ant control and prevention services that local property owners can count on all year long. Call today to set up your initial inspection, and we'll get the ball rolling.
Bird Control: What Holmdel Businesses Ought To Know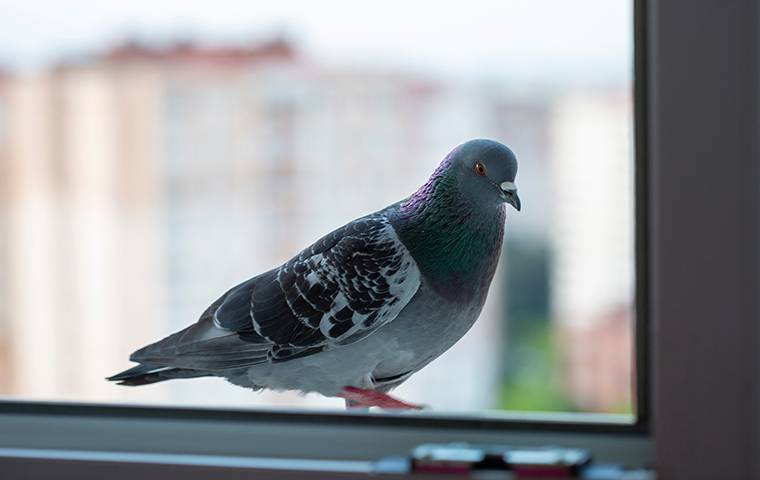 If you own a business here in Holmdel, you should know that bird infestation can have detrimental consequences for your entire operation. Commercial pest infestation is a serious threat to your facility and everyone inside of it. The best approach to bird control is being proactive in your efforts to keep them out of your business, taking preventative action to protect yourself moving forward. Here are five ways to minimize the chances of pest birds getting into your business:
Keep garbage cans covered, and maintain cleanliness.

Keep trees directed away from the structure of your property.

Keep vegetation and landscaping well-trimmed.

Reduce sources of standing water, like birdbaths and gutters.

Don't feed any birds, as regular food sources will keep them coming back.
If you want guaranteed protection from bird infestation throughout the year, the most effective way to go is professional pest control services. Your business deserves the best, and that's where Alliance Pest Services comes in. Get in touch with us today to discuss your bird control and prevention needs, we're here to help.
Commercial Pest Control In Holmdel, NJ
The best way to effectively guard your Holmdel business from pest infestation is to count on the pros. We use IPM (Integrated Pest Management) strategies to protect and treat local businesses from pest infestation. Our certified pest technicians provide complete commercial pest solutions to a variety of properties:
Food service clients, and restaurant pest control.

Board of educations - educational facilities and public schools.

Health care institutions - hospitals, nursing homes, boarding homes, group homes, and senior care facilities.

Government projects - state and local government buildings, public transportation, housing authority pest control, township pest control, county pest control, and military pest control.

Commercial property management and buildings.

Condo association and townhouse pest control.

Industrial complexes and manufacturing.
Whatever kind of business you run, it's important to address your pest control needs. Get in touch with Alliance Pest Services today to get the comprehensive pest protection your business deserves. We provide industry-specific solutions for commercial bat removal, bed bug control, bird control, fly control, roach control, and rodent control. Call today for your free site evaluation.