Professional Pest Control For Hazlet, NJ Properties
Less than an hour's drive from NYC, the township of Hazlet, NJ, is a great place to live, work, and play. Located right off the Garden State Parkway, Hazlet is conveniently located, with easy access to both the Raritan Bay, and nearby Sandy Hook Bay. Living close to the water has its perks, but it also brings about increased pest activity. The truth is, Hazlet homes and businesses are vulnerable to experiencing pest infestation throughout the year, which is why it's important to call in the professionals.

Alliance Pest Services is here to address all of your residential and commercial pest control needs. We're proud to provide the quickest and safest pest control in New Jersey, offering top-notch safety standards and five-star customer service that property owners can depend on all year long. Our pest solutions are clean, professional, and environmentally friendly, and we guarantee cost effective treatments you can trust. Call today for your free pest control quote.
Home Pest Control In Hazlet, NJ
If you're looking to protect your Hazlet home from household infestation, you've come to the right place. Here at Alliance Pest Services, we provide residential pest control solutions to homes throughout Monmouth County and the surrounding areas. Protecting your family is our highest priority, which is why our services are always customized to meet your needs.

Whatever kind of pest problem you're facing, you can count on us to take care of it for you. The Alliance service guarantee promises lasting, pest-free results that homeowners can rely on. At low monthly prices, our services focus on pest prevention, getting ahead of the problem before it gets ahead of you. Reach out to us today to get started. We offer financing options available from GreenSky, and we're dedicated to your satisfaction.
Here's Why DIY Rodent Control Doesn't Work In Hazlet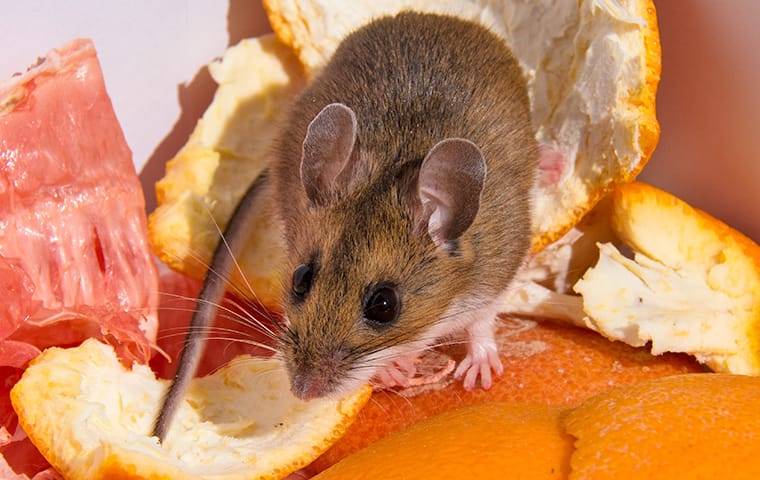 If you find rodents in your Hazlet home or business, it's normal to go into panic mode. You'll start wondering if there was anything you could have done to prevent them. There are many DIY rodent control methods out there, and it can be tempting to try them, but the truth is, they're not as effective as you may hope.

It's important to consider the fact that rodents gain access into your structure through many different entry points. Even if you take care of one entry point, there are many more around your property that aren't accessible to you. Only a professional pest control company can get to these out-of-reach areas.

Call on the team at Alliance Pest Services for the most dependable rodent solutions in the area. Between trapping and baiting, we have all the latest methods to bring you lasting, rodent-free results. DIY traps only give you short-lived outcomes, and you'll end up spending a lot more money than needed. Reach out to us today to discuss your rodent control needs.
Four Ways To Keep The Wildlife In Hazlet Off Your Property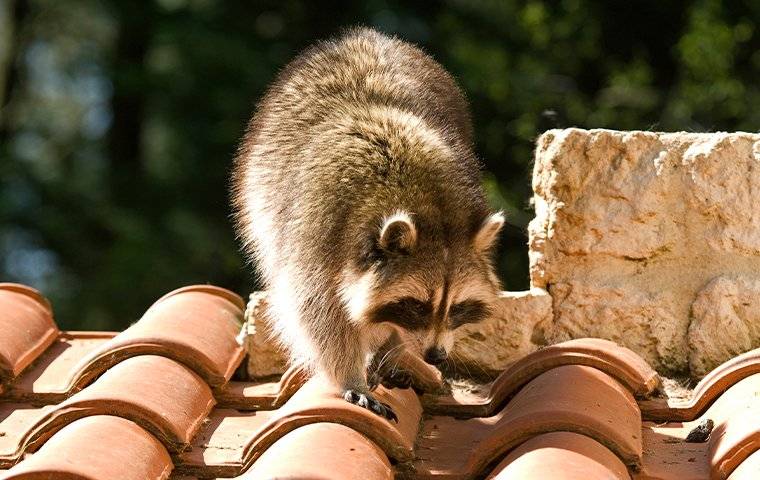 Here in Hazlet, local wildlife come onto our properties in search of shelter and food. Eliminating these sources will help you minimize conditions throughout your property that are conducive to wildlife activity, protecting you from the many dangers of infestation. Here at four methods of prevention:
1. Inspect and pest-proof crawlspaces, porches, and decks.

2. Seal off and block all entry points; install chimney caps.

3. Properly store your food in sealed, air-tight containers.

4. Take the trash out regularly, and keep it in lidded bins.
The most reliable way to make sure you're protected from local wildlife is to call in the pros. Here at Alliance Pest Services, we are highly experienced in dealing with common New Jersey wildlife, and we understand how to effectively eliminate them from your property, guaranteed. Contact us today to learn more about our wildlife control and prevention services.
Commercial Pest Control In City, ST
It's a lot of work running a business, and there are a lot of external threats to think about. Unfortunately, one of them is pest infestation. Your Hazlet business is vulnerable to pest activity, and the best protection you can secure is ongoing services from the pest professionals. Alliance Pest Services is here to guard your Hazlet business from pest infestation. With over 30 years of experience in the world of pest control, we promise first-rate pest solutions to all of our valued customers.

We service many local businesses, using IPM (Integrated Pest Management) strategies to tackle the root of commercial infestation to eliminate it from the inside out. Some of the facilities we service include apartment buildings and high-rises, condos and townhomes, educational facilities, food processing, food stores, government facilities, health care, lodging and hospitality, manufacturing and warehouses, property management, restaurants, transportation industry, and others. Call today to learn more about our commercial pest solutions, and how we can help protect you.
Is It Dangerous To Have Bats On My Hazlet Property?
There isn't much more bats can do to ruin their already horrible reputation. These winged mammals not only represent a sinister force to be reckoned with in old wives' tales, but they also make an impact in real life. Ask any Hazlet property owner who's ever encountered these creatures lurking in the shadows around their home or business, and they'll tell you that it's always unsettling to know they're around.
But unlike the tall tales told in fables, films, and folklore, bats create more 21st-century problems for our residents that don't include biting necks or drinking blood. An accumulation of bat droppings on your property can cause tremendous health hazards, whether you come into direct contact with it or not. You can become ill with a disease known as histoplasmosis just by inhaling the spores of the fungus that bat excrement produces. Unless professionally cleaned up, this fungus continually grows and becomes airborne, putting anyone nearby at risk.
Some bats also carry the rabies virus, which aggressively attacks the central nervous system and can infect the brain, ultimately causing death, especially if not immediately treated by a medical practitioner. Therefore, if you see bats anywhere on your property, don't hesitate to contact experienced wildlife removal specialists.
Alliance Pest Services understands the magnitude of these invasions and responds urgently with the most reliable and advanced bat control in Hazlet. Don't trust a matter this serious to just any company. Give us a call today!
Why Do I Have Bed Bugs In My Hazlet Home?
If bed bugs have made themselves at home in your cozy Hazlet residence, there's a big chance that you inadvertently brought them in with you. These crafty critters have mastered the skill of hitching rides with unsuspecting homeowners. Once inside, they can check out the rest of your place, spreading the infestation far and wide. If you're racking your brain wondering how these pests got into your home, they may have snuck inside the items below:
Overnight bags
Furniture
Luggage
Folded clothes
Bedding and linens
Although these insects can stay hidden for a long time without detection, you may see noticeable clues of their existence as their population expands. Some signs include shed skins, blood stains on mattresses and sleepwear, dark, rusty-colored fecal stains on walls, egg shells, and a musty odor.
This is an excellent time to contact Alliance Pest Services. We're well-equipped with the background, knowledge, and latest technology to eradicate a bed bug infestation fast. We don't cut corners or provide run-of-the-mill pest control. Our almost four decades of delivering superior service have proven that customization is the key. Reach out to us today, to get started on our effective bed bug control services in Hazlet.
What To Do About Problematic Birds Around Your Hazlet Property
Common nuisance birds, such as seagulls, pigeons, and sparrows, cause trouble for our Hazlet residents trying to live as peacefully as possible. These winged annoyances are a far cry from the kinds of birds that people flock to popular spots in Monmouth County to peep through binoculars. Instead, these birds are the types you try to shoo away as their loud chirps, croaks, coos, whistles, or rattles destroy any chance of a quiet moment.
Additionally, accumulated bird waste is an eyesore and could cause infections like histoplasmosis, which is especially harmful to those with upper respiratory disorders or other underlying health conditions. Built-up bird excrement can also create slippery walkways and sidewalks, causing potential injuries and possibly legal issues.
So, if you're dealing with bird problems, forgo trendy home remedies or popular do-it-yourself (DIY) gimmicks. Our Alliance Pest Services team is prepared to quickly resolve your dilemma using only the most innovative bird control methods. Get in touch with us today so we can assist you bird control services in Hazlet.
How Much Do You Really Know About Earwigs Around Hazlet?
In case you're not too familiar with earwigs, they're an insect that looks a bit like the combination of a millipede and cockroach with scorpion-like pincers. Although not the most appealing mix of attributes, this terror-inducing creature is surprisingly harmless. Earwigs don't spread disease, sting, or bite. They could pinch you or your pet with their forceps, but only if they're startled or threatened. Other than that, these unusual-looking pests make property owners uncomfortable, especially when they appear in droves.
Earwigs stay hidden during the day and are most active at night. They like burrowing under the soil where it's cool and damp. They'll also hang out in leaf litter and around wood piles. As omnivores, they'll chow down on anything available, but rotting plants are their favorite go-to meal.
To get rid of earwigs as quickly as possible, contact the pros at Alliance Pest Services. We believe every Hazlet resident should be allowed to live and work in safe and comfortable environments without the threat of nuisance pests, harmless or not.