Top-Of-The-Line Pest Control Services In Forked River, NJ
Forked River is a small, friendly community located about eight miles away from Tom River, New Jersey. Although many people enjoy living in the area, our mild winters and warm, humid summers provide the perfect climate for pests to thrive in and around our properties. The best way to protect your Forked River home or business from pests is to implement an ongoing pest control plan from a trusted pest control provider. At Alliance Pest Services, we take pride in offering top-of-the-line pest management services for both home and business owners. And with more than 30 years of experience treating pest problems, we have what it takes to eliminate pest infestations at their source and prevent them from returning. Take your Forked River property back from pests by partnering with the skilled technicians here at Alliance Pest Services today. We'll work with you to find the right pest control solution for your home or business.
Home Pest Control In Forked River, NJ
Your Forked River home is supposed to be a place where you can unwind and relax after a stressful day. But when pests invade your residential property, they only add more stress to your life. Trust the protection of your home to the professionals here at Alliance Pest Services. We have years of experience in the pest control industry, which means you can depend on us to keep your Forked River property pest-free all year long. At Alliance Pest Services, we take care of all kinds of pest problems, including cockroaches, termites, bed bugs, rodents, and more. By relying on high-quality treatments and proven methods of control, we protect Forked River residents from the area's toughest pests. If you're ready to experience life without pests, get in touch with the technicians from Alliance Pest Services today. We'll work with you to develop an excellent home pest control plan to keep your property pest-free all year long.
How Did These Termites Get Into My Forked River Home?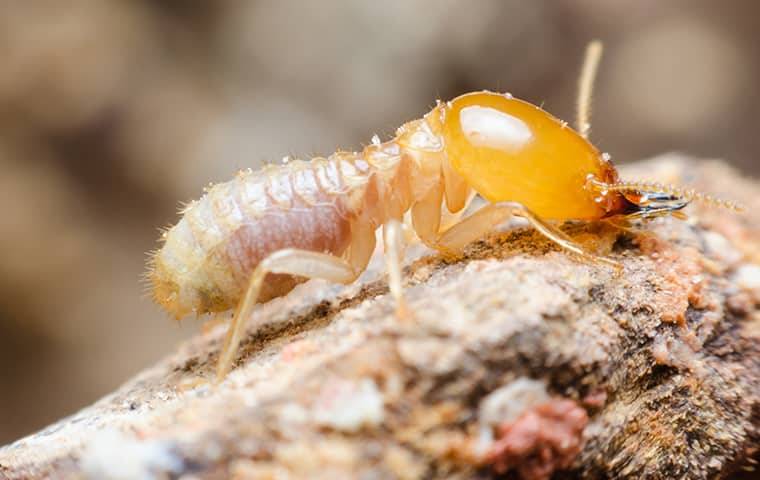 Termites are one of the most destructive pests found in Forked River and throughout the United States. Subterranean termites are the most common species of termites in our area. They live in massive underground nests that can contain hundreds of thousands or even millions of individual termites. Termites are responsible for costing property owners billions of dollars each year. But how do termites invade homes in the first place?
Termites live underground. The most common way termites invade homes is when there are areas of direct wood-to-soil contact around the exterior perimeter of your home.
Termites require moisture to survive and prefer to avoid the light. These small insects build mud tubes to travel to a wooden food source and back to their nests without drying out in the sunlight.
Termites, like many other pests, often invade homes through cracks and crevices in your foundation. Inspect the exterior of your home for gaps and seal any that you find.
If termites invade your Forked River home, your best option is to contact Alliance Pest Services. We're ready to protect your home and family from all kinds of pests, including termites. Contact us today to learn more about our effective termite treatments.
Forked River's Handy Guide To Bed Bug Prevention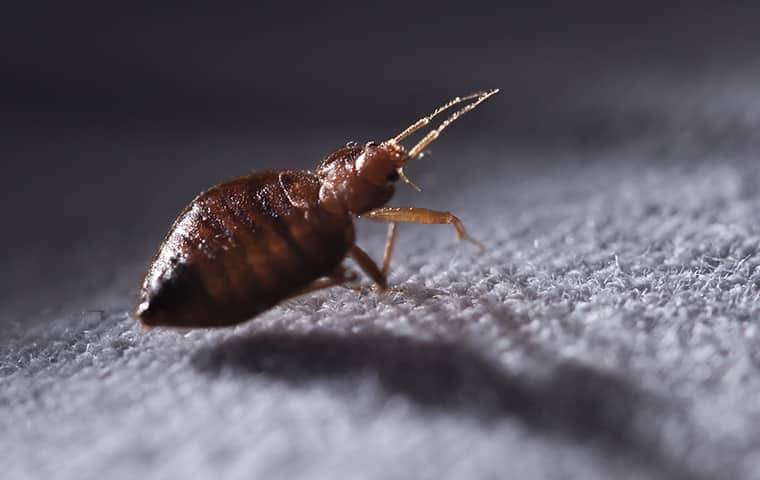 Bed bugs are tricky pests that have become an increasing problem for homeowners throughout the United States. They are one of the most difficult pests to identify, control, and prevent. To avoid bringing bed bugs into your Forked River home, keep the following bed bug prevention tips in mind.
Always inspect your motel or hotel room for signs of bed bug activity.
Avoid setting down your bags, clothing, and belongings on the floors of public places.
Seal your clothing in vacuum-sealed bags when you travel.
Inspect your belongings for bed bugs after a trip, especially around pockets and zippers.
If you believe bed bugs are living in your Forked River home, don't hesitate to contact Alliance Pest Services today. We're committed to solving your pest problems in the most effective and efficient way possible.
Commercial Pest Control In Forked River, NJ
Owning a business comes with many responsibilities. And one of those responsibilities is keeping your property free of dangerous and destructive pests. Pest infestations pose many problems for business owners. Not only are pests capable of destroying equipment and damaging your inventory, but they also spread dangerous diseases that can make you, your customers, and your employees sick. The best way to defend your Forked River business from pests is with excellent commercial pest control services from Alliance Pest Services. We are committed to delivering effective pest management services that provide long-term results. With our skilled technicians working the job, you can rest easy knowing that the protection of your business is in good hands. Don't allow rodents, spiders, insects, or other pests to infest your Forked River business and threaten your reputation. Instead, turn to the professionals here at Alliance Pest Services to get started on your first treatment.