Effective, High-Quality Pest Control Services In Colts Neck, NJ
Colts Neck is a calm township in Monmouth County, located about an hour away from the hustle and bustle of New York City. Our community is rated one of the best places to live in New Jersey and offers residents a relaxed rural feel. Despite the many reasons why people enjoy living in our area, Colts Neck is still home to a variety of pests that have no problem invading our properties. To protect your home or business from pests of all shapes and sizes, the professionals here at Alliance Pest Services are proud to offer effective, high-quality pest control solutions. We have over 30 years of experience in the pest control industry, which means you can trust us to get rid of pest problems in no time at all. Don't wait for rodents, insects, or other pests to take over your Colts Neck property and threaten your way of life. Instead, partner with the professionals from Alliance Pest Services for solutions that will keep your home or business pest-free throughout the entire year.
Home Pest Control In Colts Neck, NJ
Your home is supposed to be your safe haven. Your home is supposed to be a place where you can relax and spend quality time with your family. However, your home is not a place for pests. Pests are capable of contaminating your food items, spreading dangerous diseases to your family, and causing serious damage to your property. At Alliance Pest Services, we work hard to eliminate pests so that you don't have to. Our residential pest control plans rely on Integrated Pest Management (IPM) strategies to eliminate your pest problems in the most effective way possible. If you're ready to experience life without the threat of pest infestation, contact Alliance Pest Services today. We're ready to find the right solution for your Colts Neck property.
The Benefits Of Pro Termite Control In Colts Neck, NJ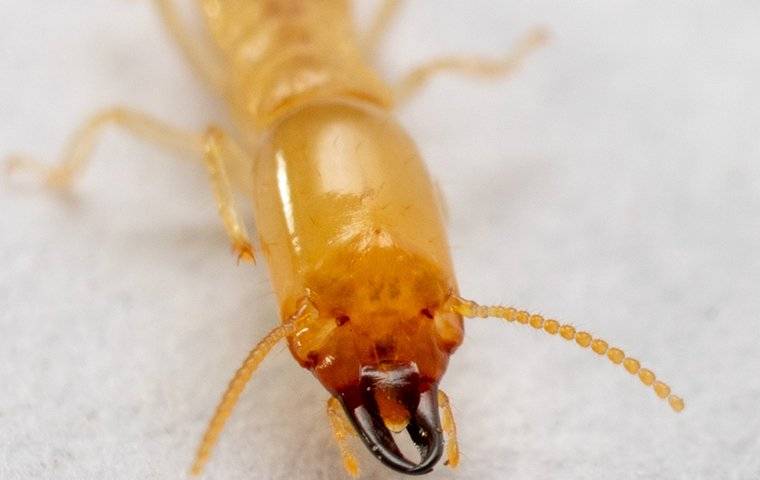 Did you know that even a small termite colony is capable of eating through an entire 2x4 plank of wood in less than six months? Just think about how much damage a large termite colony could do in the same amount of time. When it comes to dealing with termites in and around your Colts Neck property, you can't go wrong with professional termite control services from Alliance Pest Services.
There are many benefits to professional termite control. With the help of a professional, you can quickly identify where termites are causing damage and apply treatments to get rid of them. Another benefit of professional termite control services is that you don't have to worry about applying the wrong amount of treatment in the wrong areas.
At Alliance Pest Services, we have the skill and experience needed to eliminate termites in the quickest and safest way possible. Reach out to Alliance Pest Services today to get started!
What Colts Neck Needs To Know About Bed Bugs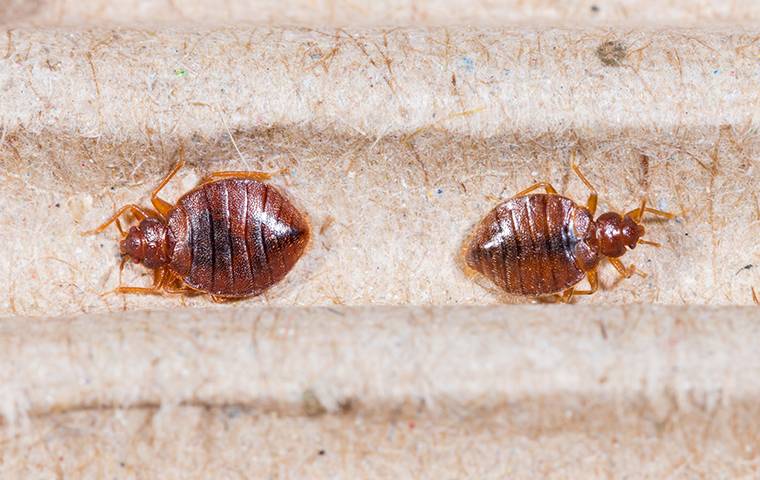 Bed bugs have been an increasing problem for both home and business owners across the United States. Although many people are aware that bed bugs are a problem, most people aren't familiar with all the things they should know about bed bugs. Such as the fact that bed bugs are hitchhiking pests. Bed bugs don't hop or fly like other insects. Instead, they climb onto the bags and belongings of unknowing people to travel from one location to another. Unfortunately, these tiny pests will infest any building they end up in.
Another fact you may not know about bed bugs is that they are great at hiding. Bed bugs have flat bodies, which allow them to squeeze into many hard-to-reach places. Some of the places bed bugs like to hide when they invade homes and businesses include behind wallpaper, under floorboards, and inside electrical sockets. Thankfully, bed bugs are not dangerous and don't transmit diseases in our area. However, they still cause many problems for Colts Neck property owners.
Bed bug infestations often lead to restlessness, stress, frustration, paranoia, and a lack of sleep. The most effective way to eliminate bed bugs from your property is to implement a bed bug control plan from Alliance Pest Services. For more information about our bed bug treatments, don't hesitate to contact us today.
Commercial Pest Control In Colts Neck, NJ
As a business owner, your top priority is providing an enjoyable experience for your customers. But if pests are allowed into your commercial facility, they have the potential to ruin your reputation and even get your Colts Neck business shut down for good. Whether you want to eliminate a current pest infestation or implement preventative measures to protect your property from future pests, Alliance Pest Services has you covered. We work quickly to identify your pest problems and eliminate them at their source. And, because we understand that every business is different, we develop our treatment plans to fit the unique needs of your budget, property, and schedule. Get in touch with the technicians here at Alliance Pest Services to learn more about how we handle commercial pest problems.
Why Call A Professional For Bat Problems Around Colts Neck
If you've discovered bats in your Colts Neck home, the best decision you can make is to call a professional. To start, bats can actually be very harmful to your health. Having them around longer than necessary can leave you exposed to histoplasmosis, which occurs when you breathe in fungal spores from bat droppings. Some of the symptoms of histoplasmosis include fever, body aches, difficulty breathing, constantly feeling chilly, and a persistent headache. Bats are also commonly linked with rabies, which can be spread if they bite or scratch a human or animal.
Another serious issue that comes with bat invasions is property damage. When their feces accumulate, it is very heavy and may lead ceilings to cave. These droppings can also initiate decay, rot, and corrosion. You may also want to call a pest control professional because bets are notoriously difficult to prevent. As members of wildlife, they have unfettered access to your property that is tough to limit on your own. Bats can also easily enter your attic through small openings that you can't detect and that you'd have a difficult time filling even if you could spot them. For more information on Colts Neck bat control for your home, call Alliance Pest Services today.
What To Do About Nuisance Birds Around Your Colts Neck Property
Nuisance birds are very common visitors to Colts Neck properties like yours. They can easily locate a place to perch, and if the conditions are right, they may even start to nest. Their presence can leave customers and employees feeling uncomfortable, while their droppings can lead to both significant property damage and health issues. Rather than leave your community exposed to issues like parasites and histoplasmosis, consider professional bird control in Colts Neck instead.
At Alliance Pest Services, we have been servicing the area for nearly four decades. We believe in doing everything we can to ensure our customers' safety and satisfaction at the same time. This is precisely why all of our services, including bird control, follow the guidelines of Integrated Pest Management. Our process begins with a complete inspection of your property to determine where birds are nesting, perching, and roosting, and what's attracting them. From there, we'll implement safe methods like ultrasonic sound devices, netting, spikes, and tension wire to make your property unappealing to them. Because we follow the IPM approach, we'll also work on food reduction and tips for further prevention. For more information on keeping birds away from your property, call us today tp get started on our effective bird control services in Colts Neck.
Five Signs Your Colts Neck Home May Have A Cockroach Problem
Cockroach infestations are prevalent in local Colts Neck homes, however, properly identifying them can be a challenge. These pests are primarily nocturnal and never stray too far from their food and water sources, so it's common to have them around while never seeing them. That said, here are five signs that might help you understand whether or not you're dealing with an infestation:
Small chew marks on food packaging for pantry items like cereal, oatmeal, and flour
Living cockroaches at any life stage
Shed body parts or skin that happen during the molting process
A strong moldy odor that gets released from a cockroach's pheromones to alert other roaches
Droppings that look like dirt or pepper
If you spot any of these signs in your home, you ought to bring in professional Colts Neck pest control from Alliance Pest Services. We have been following the standards of Integrated Pest Management for 40 years in order to address situations just like these. We include coverage for roaches in some of our residential pest control programs because we know how challenging and necessary they are to deal with. For more information on our cockroach removal services, please call us today.
All The Crazy Things You'll Hear About The Earwigs In Colts Neck
Have you ever heard the story about earwigs crawling into your ear at night? While this isn't true, it's one of the craziest things that you'll hear about these pests. You might also hear that their pincers are very strong and can deliver painful bites. This, however, is also untrue. Earwigs also have a bad reputation for being highly destructive and venomous, when in reality, they are neither. Earwigs are merely a nuisance pest, but you still don't want them crawling all over your home.
If you're looking to keep these pests out of your home, then Alliance Pest Services has the solution. We include earwig prevention as a standard part of our residential pest control programs because we know how pervasive an issue they can be. In order to eliminate any active problems you have in your home as well as keep future infestations from developing. We're able to make this a reality by implementing Integrated Pest Management methods. What this does is use safe, sustainable methods like granular baits and crevice treatments for broad-spectrum protection throughout the year. For more information on guaranteed earwig control in Colts Neck, please call us today!