Professional Pest Control For Brick, NJ Properties
In a place like Brick, the community is built on toughness. That's the New Jersey way. And we here at Alliance Pest Services love this. As a locally owned and operated Brick-area business, we understand the struggles of working for everything you've got. But we also know how troublesome the pests can be around here. Instead of wasting your time and money on trying to deal with pests on your own, why not allow the experts who have a proven track record to deal with them? When you give us a chance, you'll have access to the following benefits and more:
Over 30 years of experience
Five-star customer service
NPMA affiliated services
Better Business Bureau A+ rated services
If you want the kind of expert care that keeps its promises, puts customers first, and provides the latest in pest technology, then give us a call today for any of your Brick, NJ pest control problems.
Home Pest Control In Brick, NJ
While pest problems in your Brick area home can be a cause for concern, you might make matters worse (and waste a lot of money) trying to deal with them on your own. Allowing infestations to linger can further the risk of property damage and disease exposure that pests can cause on your property. It's important to get professional help at the first sign of trouble.
With over 30 years of industry and area experience, our service technicians understand exactly how to protect your home from current and future pest issues. Plus, since we put an emphasis on customer service above all else, you can rest assured that you will always be our top priority. Give us a call today for an estimate on high-quality residential pest control in the Brick area.
How To Control Termites On Your Brick Property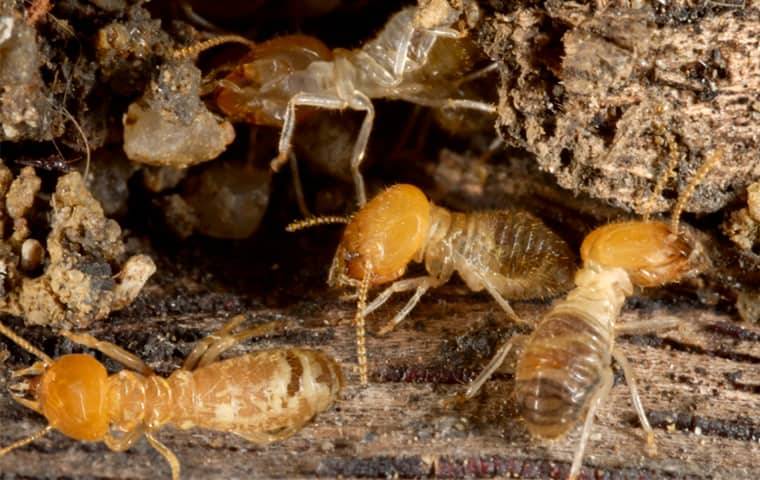 You might not realize it, but termites could be eating the wooden portions of your home while you're reading this. While it takes them about 18 months to begin doing costly damage, they can work in secret for up to two or three years without revealing any visible damage. That's why understanding the signs of a termite infestation is so important in catching an infestation early. These signs include:
Visible damage to exposed wood outside, near the ground in moist areas
Mud tubes on foundation walls
Termite swarmers
Shed wings of termite swarmers
If you do notice these signs, don't waste time or money on store-bought sprays that only cure a small portion of the issue. Instead, have the infestation eradicated completely by enlisting the help of our Alliance Pest Services termite experts.
You should also call us if you don't notice a problem yet. Our professional technicians can inspect your property to ensure there are no current termite problems, and then we'll provide you with a customizable prevention plan using our innovative termite defense systems. Call us today to protect your home and investment with professional assurances you can count on when the stakes are this high.
What Attracts Rodents To Brick Homes?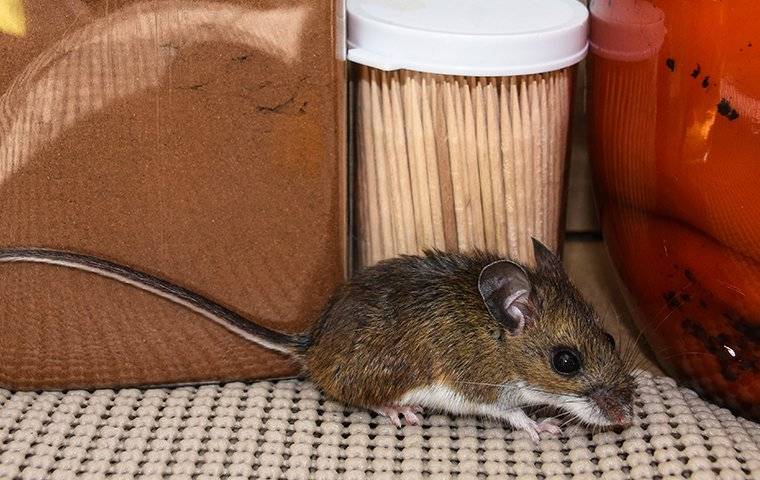 If you're not practicing proper rodent deterrent methods on your property, then the rodents in the Brick area could pose a serious threat. These invasive pests will use their sharp teeth and flexible bodies to chew and squeeze their way into your home, making them nearly impossible to keep out. Your best bet is to understand exactly what they're looking for so you can limit their attraction to your property. The best way to limit rodent attraction is to:
Clear up clutter in the yard.
Maintain the lawn regularly.
Store food and trash properly.
Limit clutter in low-traffic areas of the home.
If you do incur a rodent infestation, don't try and take care of it yourself. As they reproduce rapidly, they'll outpace your store-bought traps and poison as they spread dangerous bacteria all over your home. The safest and most effective rodent eradication method is the professional assurances provided by our Alliance Pest Services technicians. With the latest in rodent trapping and monitoring devices, we can get your home safe and keep it safe more efficiently than you could ever do on your own. So make the right call. Reach out to us at the first sign of rodent trouble so we can provide the protection you can trust with your home and family.
Commercial Pest Control In Brick, NJ
As pest problems threaten your commercial facility, they threaten a lot more than your inventory and employees. If a customer sees a pest problem in your business facility, they can do serious harm to your reputation, thanks (especially) to the power of social media.
Since you can never be too careful about the way you protect your business' reputation, why risk your own attempts at pest control when there are experts right down the road? With affordable monthly plans and experienced, friendly service technicians, we can help you cross pest control off of your worries list for good. Call us today for an estimate on commercial pest control for your specific Brick, NJ commercial facility.