Why Mice Are So Hard To Keep Out Of Monmouth County, NJ Homes
January 11, 2021
Very few insects and creatures are harmless. Generally, they will wreak havoc on your personal belongings and Monmouth County, NJ home overall. Creepy pests and rodents are also a threat to your health and well-being. If they don't bite, sting, or scratch you, they can cause you to be sick. Many can transmit diseases directly or spread impactful germs. The more rapidly they can reproduce, the greater the possibility of these dire outcomes. This is why mice are a formidable foe to humans and domestic pets.
Mice can put you or someone else in the hospital. At the very least, they may destroy your property beyond measure. What's even more concerning is that they are difficult to control. Learn how you can prevent them, and how Alliance Pest Services can be of assistance.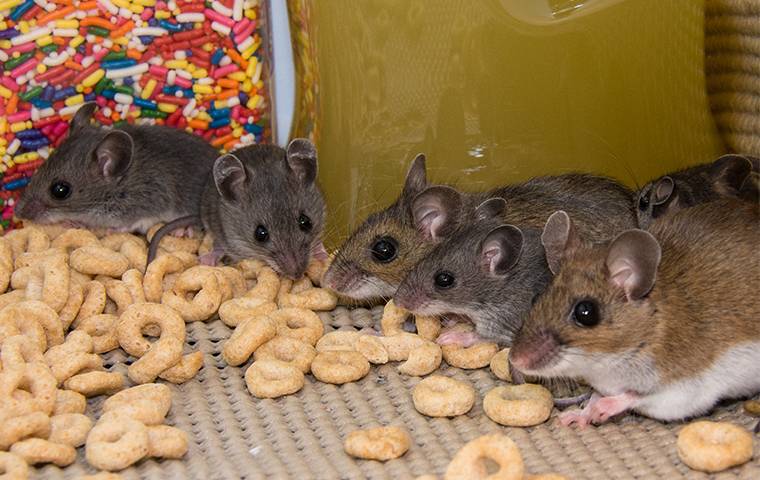 How Do Mice Operate? What Are the Dangers?
It's all in the name for house mice, they are prominent invaders of domiciles. While their bellies are light-colored, most of their fur will be black, brown, or gray. Their pliable 7 inch long bodies can get through gaps that are only ½ of an inch around. If a crevice is just too small, the animals will simply chew their way past. Humid and dark places that don't have a lot of traffic are where they usually settle. Groups of them will be in basements, cabinets, structural voids, and similar. Expect these vermin if your land is close to the woodlands or a grassy plain.
To reduce the length of their mounting teeth, mice will nibble on cords, pipes, and walls. Your abode will become significantly damaged with time, and the cost of recovery will be steep. It's not cheap to rectify the results of an electrical fire or shortage, plumbing fault, or cosmetic injury. The next things you'll have to worry about are your food and surfaces. Mice can taint them, as they have bacteria and parasites in their fur. Microbes are also present in their saliva, urine, and feces. Since these pests walk in the garbage, sewers, and other gross zones, the number of germs they have will steadily increase. Lymphocytic choriomeningitis, hantavirus, and salmonella are three of the conditions they are associated with. The main signs of infestation are:
Discovering fecal turds that are rod-like with blunted ends
Finding footprints with four front toes and five back toes
Detecting scratching and squeaking noises
Seeing gnaw marks on foundations and cables
Noticing persistent foul odors
How Can You Prevent Mice?
Being consistent about preventative methods for mice is important. These animals can violate homes without putting in much effort. Once more, they can quickly multiply in droves. It's an essential act to maintain your spot, both inside and out. Here are specific steps to take:
Cut down on clutter.
Routinely clean your kitchen and pantry with detail. Be sure to wash the dishes too.
Sweep, mop, and vacuum regularly.
Use containers with airtight lids for food and trash. Don't forget about pet meals.
Immediately repair leaks and moisture issues.
Patch up openings in utilities, windows, doors, and foundations. Use steel wool rather than plastic or rubber.
Wash out vents, drains, and gutters often.
Distance greenery from the property by two feet.
Trim grass and plants frequently.
What Will Alliance Pest Services Do About Mice?
Understand that retail sprays, traps, and other products will not solve your mouse problem. These avenues will kill only individual specimens and won't get at an infestation. To have the issue wholly addressed, including entry points, contact us at Alliance Pest Services. Our expert technicians will employ high-quality tools and treatments for rodent control that are completely safe. Call us today to get started with a free quote!
Previous
Next