Why Are Overwintering Pests Hard To Get Rid Of In Monmouth County?
February 8, 2022
It happens every year. The temperature drops, the clouds grow heavy with snow, and pests look to our homes as safe places to spend the winter. If you regularly have trouble with various creatures invading your Monmouth County home during the colder months and you want to know why they are so hard to get rid of, you are in the right place. Here is everything you should know about overwintering pests and how to get and keep pests out of your Monmouth County home.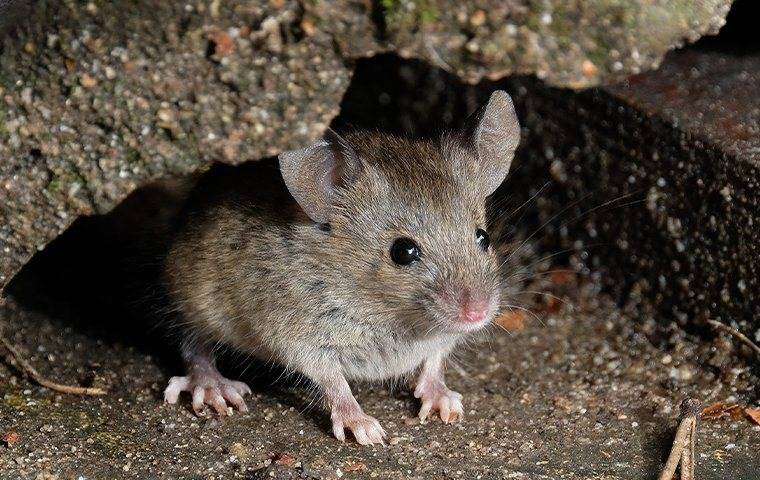 Do I Need Pest Control In The Winter?
Pest control is often looked at as a luxury. We like to view it as a type of insurance. Some pests that invade homes are either dangerous or destructive. Termites and carpenter ants chew through structural wood. Cockroaches and rodents spread diseases. Wasps and bees sting people. We could go on. In order to make sure you and your home are not harmed in any way this winter, it is wise to invest in pest control. Plus, there is no better gift for the holidays than not having to deal with bugs or wildlife inside your home.
What Types Of Pests Are "Overwintering" Pests?
There are many kinds of pests that live here in Monmouth County. Not all are overwintering pests. Pests like spiders and ticks are capable of surviving outdoors when the weather gets cold. The creatures that invade homes are the ones that like staying warm. With this, we should mention that not all pests that invade during the winter invade during other months of the year. Stink bugs, box elder bugs, and ladybugs are all pests that only invade homes when the weather outside becomes unfavorable. Other overwintering pests such as rodents, cockroaches, and ants invade homes year-round for other reasons.
What Steps Can I Take To Prevent Overwintering Pests?
Like most problems in life, being preemptive is important. If you have time now before the weather outside becomes unfavorable, we recommend putting in place some pest prevention. Here are some great tips and tricks our team suggests you try to protect your Monmouth County home from pests.
Identify gaps, cracks, and openings in your home's foundation and around window/door frames. Seal off these potential entry points using a caulking gun and some liquid caulk.
Check your window/door screens, weatherstripping, and door sweeps, and make sure they are damage-free and installed properly.
Eliminate sources of water build-up around your property.
Make sure your gutters are clean and damage-free.
Repair leaky piping and fixtures.
Reduce the clutter in and around your home by picking up debris, organizing things, and getting rid of items you don't need.
Trim your lawn and landscaping and remove leaves from your yard.
Keep up with general house cleaning.
Store all of your pet food, leftovers, and pantry items inside air-tight containers.
Invest in pest-proof trash cans if you don't already have some.
Keeping Overwintering Pests Out of Your Monmouth County Home
Keeping overwintering pests out of your home with DIY strategies is difficult. To make your life easier, the experts at Alliance Pest Services have comprehensive pest control options to help locals like you find freedom from a wide variety of common area pests. These services include detailed inspections, regular treatments, and a commitment to handle any pests that get past our thorough defenses. All you have to do is let us know you need help.
Call our team now to talk through your options with one of our highly trained and friendly service technicians and schedule a detailed inspection for your Monmouth County home and property.
Previous
Next