What You Need to Know About Bed Bug Removal in Union County
April 29, 2014
Let's call them our "little horrors." Despite being no larger than an apple seed, bed bugs are stubborn parasites that can leave bites all over your body. Lurking in the cracks and crevices of carpets and the bed among other places, once they take up residence they can be extremely difficult to exterminate without professional help. Call us at Alliance Pest Services for a free pest evaluation and to talk to a representative today from our experienced team in bed bug removal in Union County.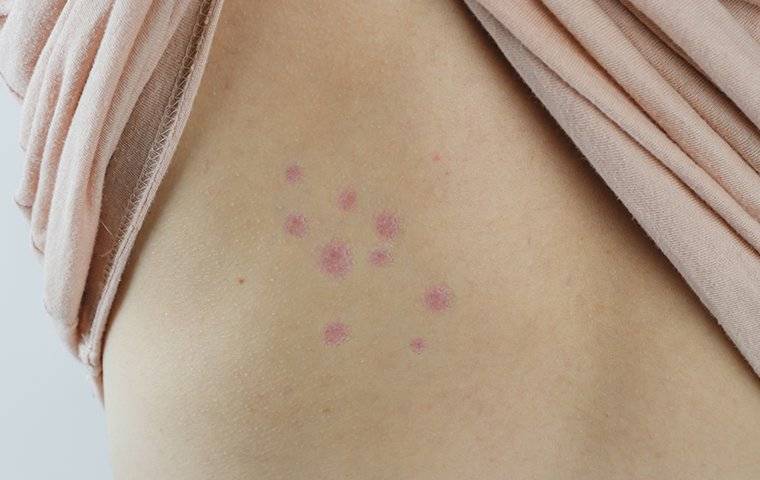 From their beginning in 1983, we have served many clients with bed bug removal in Union County, including but not limited to restaurants, hospitals, industrial and commercial sectors, education institutions, movies theaters, transportation, buses, schools, nursing homes, housing authorities, rental properties, and residential homes. Earning only the utmost quality of reviews and an outstanding reputation with our wide range of clientele.
Bed bugs are attracted to warmth, moisture, and the carbon dioxide that's released from warm-blooded animals which is why they will often attack a sleeping human host. These ugly little critters will often bite exposed areas of the body including the face, neck, arms, hands, and legs. Small, red, itchy bumps that are typically found in a cluster are left behind; if you thought that a mosquito bite was bothersome, amplify that feeling by about ten. Bed bug removal in Union County can be a challenge without professional help.
With a mission to provide the quickest, safest, and most environmentally friendly bed bug removal in Union County, Alliance Pest Services will treat an infestation while employing an efficient and customer-friendly approach.
We understand that these little horrors can be a nightmare for homeowners and can rob them of their peace of mind when settling down for a good night's rest. Largely these infestations have increased over the past few decades due to various environmental factors. Alliance Pest Services has earned a five-star customer service rating and has been acknowledged for its' top-notch safety standards as the best bed bug removal company in Union County.
We don't believe you need to get rid of all your furniture, your clothes, and turn the whole house upside down in order to get rid of bed bugs. We've earned our reputation for the most efficient bed bug removal in Union County through the education of customers. Knowing when to expect an infestation, how to employ effective DIY eradication methods, and knowing the behavior of these pests can make all the difference between an unfortunate few weeks and a regular seasonal event.
If you want safe yet efficient bed bug removal in Union County, contact us at Alliance Pest Services today. Nowhere else can you find the kind of customer-centric approach that we employ when providing our clientele with an affordable service to treat their property and eradicate bed bugs, not just for today but for the future as well, should the necessary guidelines be followed.
Bed bug removal in Union County has never been easier. With our thirty-year reputation on the line, Alliance Pest Services will work harder to provide you with high-quality results. Contact us today for more information at 888-904-7507.
Previous
Next