Tips for Pest-Proofing your Home
February 16, 2015
It is often said that a person's home is their castle. But how do you keep it from becoming a residence for insects, spiders, rodents, and other pests? Instead of building a moat around your home, there are simple ways to make sure you don't share your living space with unwanted pests.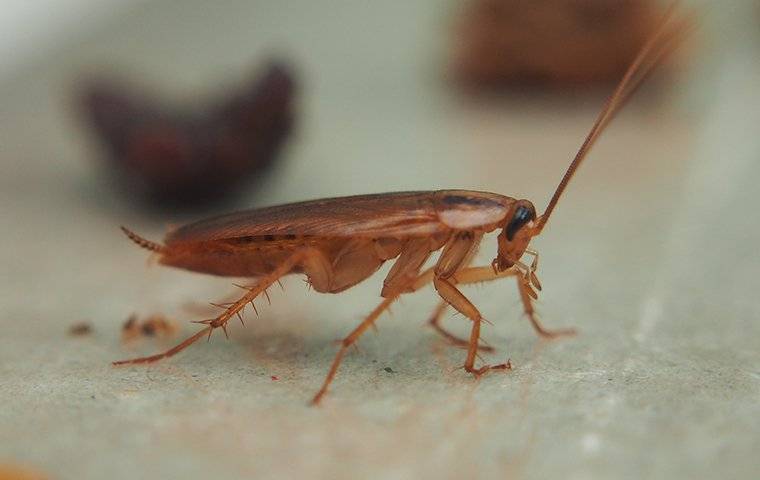 The best way to keep unwanted intruders out is to make sure they can't get in. Many pests seek entry to homes when weather changes like extreme drought or rain or colder temperatures in fall and winter months. Taking preventive measures to keep them from getting in before they end up inside can ensure a reduction in the chances of more pests entering your home.
By using these tips, you not only pest proof your home, you also save energy and boost your level of comfort during the more extreme seasons of summer and winter. You do not need a professional to pest proof your home and the materials and equipment used can be found at your local hardware or home improvement store.
The first way to make sure pests keep out starts with your doors. Many doors have gaps that make it easy for pests to slip in. Install a door sweep to cover the space between the door and threshold. You may also want to apply caulk to the sides and exterior edge of door to keep small insects out. To make sure a door, especially a sliding glass door, is completely sealed, weather stripping can be added. Do not forget about sealing the garage doors; a door seal placed under the garage door will help keep pests from using this as an entry point. Once the doors are sealed, make sure they stay closed, especially in warmer weather. If you have kids or are forgetful about keeping the door closed, you might want to think about putting in an automatic door closer.
Windows are often the next point of entry, especially in warmer weather, when it may be tempting to leave them open. Make sure screens are installed; a screen size of 20 mesh is recommended to bar entry to the smallest pests. Check your screens for small holes pests may enter. You don't need to replace the entire screen if it has a hole; clear nail polish is a quick and easy fix to seal any holes. Do not forget to add screens to your doors if you tend to leave them open.
Maintaining your yard is crucial in pest proofing your home as many pests tend to be found in the yard, especially mosquitoes. Get rid of any standing or pooled water since mosquitoes mainly breed in water. Check that your drainage routes are working properly and not clogged by leaves or other yard debris.
Excess vegetation is a wonderful environment for pests such as ticks or rodents, who will live and breed easily in the overgrowth. Keep the yard mowed regularly and get rid of excess vegetation and piles of yard cuttings or leaves.
Keep your home sealed against pets; invest in a caulking gun since any type of hole or crack in your home's exterior will allow mice, ants, and other small pests in. Check the siding and foundation for cracks. Removing and replacing broken bricks as well as replacing any rotted siding or trim will help keep pests like termites or carpenter ants from doing damage. Look at openings for pipes and wires such as gas meters, vents, telephone wires and seal any holes with caulk, cement, copper mesh, or steel wool. Do not forget to caulk around doors and windows with a good quality latex or silicone caulk.
Install wire mesh (1/4 inch is good) over vents in the roof, attic or crawl spaces to eliminate entry of squirrels, bats, birds, or other forms of wildlife that may enter. A chimney cap is an effective way to keep wildlife from nesting or inhabiting your chimney.
Once the exterior is sealed, look at the smaller details around the exterior of your house, trash cans for example. Make sure your garbage is securely sealed in metal trash cans and can't be accessed by hungry raccoons or rodents. Outdoor storage spaces are another attraction for unwanted pests. Clean and declutter your outdoor storage spaces like garages and storage sheds. Just as your yard should be free of clutter or growth where pests can settle, so should your storage areas. A cluttered garage or shed can provide a good home to numerous rodents and other pests. Hold a yard sale to get rid of unwanted and unnecessary items taking up space and providing refuge to wildlife.
If you use these strategies to pest proof your home, you should be able to enjoy a clean, decluttered, energy-efficient home that is free of unwanted visitors-of the animal kind, at least.
Alliance Pest Services will provide a free pest and home evaluation to ensure you remain pest free year around.
Previous
Next