The Best Way To Deal With Termites On Your Monmouth County Property
April 20, 2021
Did you know that termites are estimated to create billions of dollars in damage throughout the U.S. each year? To make matters worse, the majority of these costly problems are not covered by home or business insurance policies. The majority of termites in this region are subterranean, meaning they build underground nests. Although they nest underground, these critters identify food sources that are often well-above ground and create small mud tubes or tunnels that allow for safe passage.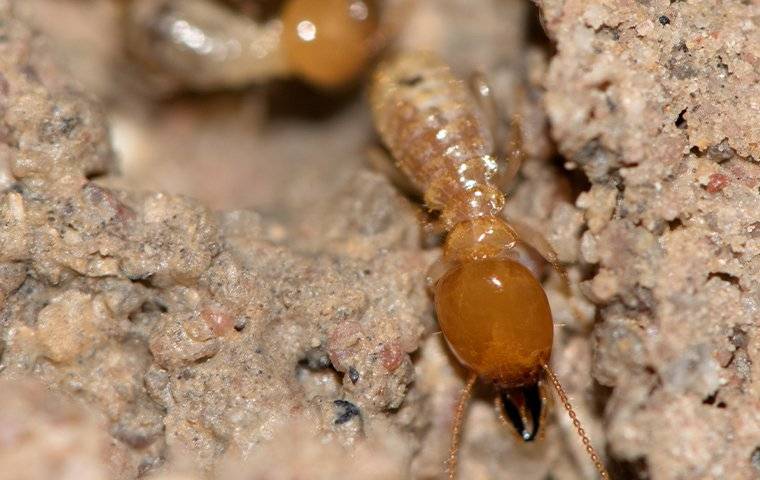 The Pitfalls Of Do-It-Yourself Home Treatment Options For Termites
One of the most commonly made mistakes that property owners make is attempting do-it-yourself solutions for eliminating infestations of termites. The first reason why this is not recommended is that termites typically eat wooden structures from within. This means that the property owner is unable to notice that a problem exists for months—or even years! Here, a professional exterminator is more likely to eliminate the problem quickly before more costly structural problems develop.

Many property owners will try store-bought sprays, granular formulas, powders, and other options that tend to be ineffective. Many of these products might also contain chemical agents that might be harmful to you, your family, pets, etc.
Tips For Preventing Termites
Some of the best ways to prevent these pests include:
Prevent the foundation of the home from having any direct contract with the soil by creating a simple barrier, such as with stone or aluminum.

Keep water and moisture away from the home by properly maintaining gutter systems, and repairing leaking spigots.

Relocate firewood storage areas to places away from the home, remove fallen trees from the yard, and keep shrubs trimmed away from the structure.

Consider using pine needles, or another alternative to mulch.

Identify and fill any cracks or holes along the base of the home to prevent entry.
The Importance Of Promptly Contacting A Professional Exterminator
The industry-leading experts at Alliance Pest Services now offer our Guaranteed Termite Solutions options that efficiently result in complete colony elimination. We employ several of the latest products and application strategies to solve these problems. One method uses a specially-formulated chemical termiticide that is applied within voids in concrete, or beneath slabs or patios, to form a barrier of protection.

We also use methods involving the installation of termite monitoring stations and baiting systems that may be used in conjunction with a foaming liquid that delivers excellent results. Also, our staff will identify any other existing points of vulnerability on the premises, and take measures to prevent termites from accessing them in the future.
Seasoned Local Provider Of Pest Control Solutions
For many years now, the experienced team of professionals at Alliance Pest Services has been successfully solving problems for residential and commercial customers in Monmouth County, including those involving termites, cockroaches, rodents, and many other unwanted intruders. Our technicians are trained to use the latest termite treatment options that will ensure your satisfaction, which has led to our Better Business Bureau (BBB) rating of A+.

We take the safety of our customers and the local ecosystem very seriously. This involves adopting many of the best practices and recommendations of the New Jersey Pest Management Association (NJPMA). We encourage you to contact us today for an interior and exterior inspection, and a no-obligation estimate.
Previous
Next