Pest Control Monmouth County Specialists
April 29, 2014
Anyone can walk into a hardware store and buy pesticides, traps, and baits claiming to be "all you need to eliminate pests that are intruding in your home." The problem is that even though these may offer a temporary solution, they are not always the best long-term treatment. Pest Control in Monmouth County entails much more than purchasing an item off the shelf with a picture on the box.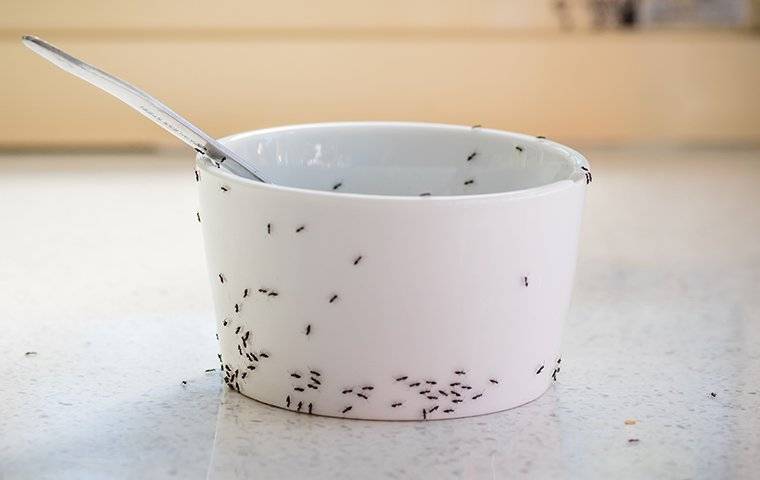 What do you know about the pests you are trying to get rid of?
So, you see a line of ants behind your sink, and you run out to buy ant traps. But, this is not what you need to do. There are different types of ants that can be invading your home, and while they may look a lot alike, they will not always respond to the same pest control methods. Figuring out what type of pest you are dealing with is the first step to proper and effective pest control in Monmouth County.
Why and how are they getting into your home?
A professional pest control technician is able to completely inspect your home and property to discover what is attracting the pests, and where. Companies that offer professional pest control in Monmouth County will treat your home and business accordingly. They also know how to look for specific entry points to assist in preventing future invasions, and give advice on other preventative methods to help keep the pests out of your home.
Can your home treatment guarantee results?
The problem with many at-home solutions is that many pests can build up resistance if they are not completely terminated with the treatment. A good and reputable company that provides pest control in Monmouth County is going to give a warranty to guarantee results. If you are still seeing the bugs, insects, or rodents a week or so after they have already treated, you can typically call them back to return for free to eliminate the problem.
How effective is your treatment?
Although, there are many pesticides that can be purchased at hardware stores and other retail locations. But, the most effective treatments are reserved for pest control technicians with special training. Any professional pest control in Monmouth County will have an effective treatment method in place for the pests you are dealing with, and offer to reapply for maintenance in order to make sure that the pest control will last longer.
Is it safe?
Choosing to hire professional pest control in Monmouth County is a much safer option than trying to remove the pests yourself. Someone who is trained to deal with removing rodents, bugs, insects, or other pests will be able to treat them in the safest way to keep from harming the environment, your home, family, friends, and pets from harmful chemicals.
With summer upon us, there is no better time to contact a pest control Monmouth County professional technician than right now. Alliance Pest Control is a leader in the pest control industry and has all the resources and knowledge necessary to deal with any pest problem you have.
Previous
Next