NJ Pest Control Season
April 29, 2014
NJ pest control should be waking up in everyone's mind, right in step with the spring weather, green grass, and pests waking from hibernation. While not all bugs and rodents winter the months away warm and quiet and removed from humans, house spiders, particularly hardy flies and mice or rats that have made their nests inside a building do not. Those pesky creatures that do hibernate should be annoying everyone soon.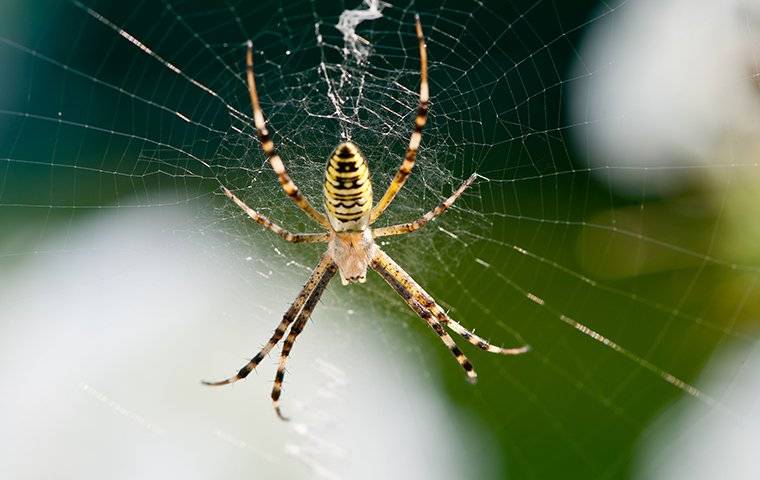 The ants will come marching in; crickets will no longer be dormant and start singing their annoying and repetitive songs and birds, bees and bats will be back for all the nature lovers to enjoy. Nature should be enjoyed, no matter how annoying it can be. Biologists, entomologists, and ornithologists should be excited about the opportunities the warmer weather will bring, but for the everyday person, such little things can be terribly troublesome. Spring is a busy season for any NJ pest control business, and with the aftermath of Sandy still felt, their jobs might not be as simple as they were before.
If gardening and green thumbing is how you will spend your spring and summer, then it might be wise to invest in NJ pest control services sooner rather than later. Especially where crops are concerned because bugs like the brown marmorated stink bugs can cause great harm. They do not eat other bugs, like some of their fellow genus; instead, they eat plants and have become a nuisance to orchards and crops throughout the US.
There is no such thing as absolute control over pests. Like everything else in nature, it would take a humongous human effort (or a massive amount of neglect) to completely eradicate a species. Even then, another species will quickly take its place. Nope, controlling the population and severity of their impact on human life is what pest control is all about. NJ pest control businesses know this and instead of relying on repeat customers, they work to get the job done fast and accurately, with frequent checkups after the treatments.
It is coming up on the most annoying season for cooks and restaurants: summer. Not because of tourism or beautiful sunny days that are missed for work, but because the NJ area pest control is a lot harder in restaurants during the summer. Fly strips will fast be covered in sticky corpses of starved flies. Garden bugs will need to be washed from the vegetables more frequently (for those places that order locally, farm-grown produce) and the stinkbugs might make a fuss if found inside. Some careful considerations and planning is necessary for a smooth seasonal transition. One handy tip: nature's natural pest controllers, local to New Jersey and everywhere else in the world, are spiders. Creepy as they are, what with eight legs and eyes and scary-fast speeds, they are mostly harmless to humans. If the clientele do not see them, then there is not much to worry about. They eat and trap flies in every restaurant around the world, but not fast enough to put NJ pest control services like Alliance Pest Control out of business! Learn more about our home and commercial pest control services.
Previous
Next