Mosquitoes and Zika: Best Ways to Protect Yourself
June 5, 2017
Mosquitoes and Zika: Best Ways to Protect Yourself
Mosquitoes are pests, there's no denying that. But is there anything worse than a pest spreading a deadly virus? Well, that's what the Aedes aegepyti is, a species of mosquito responsible for spreading yellow fellow, dengue fever and know Zika virus.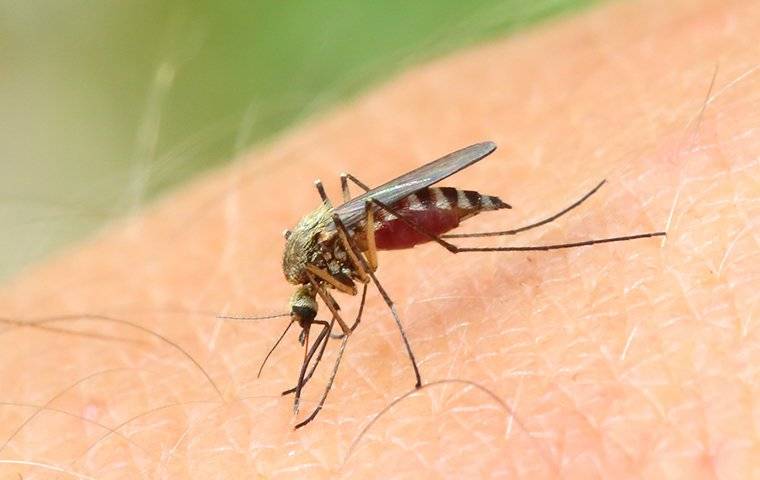 The effects of the Zika virus (babies with abnormally small heads) has been all over the news especially in places like South America. With the latest report of the Zika virus spreading to the shores of the United States, it becomes that much more crucial to know how to protect yourself from this disease.
How to Protect Yourself from the Zika Virus
As of now, there are no treatments or vaccines to combat the Zika virus and considering how quickly it spreads, added to the numerous birth defects it has caused, it's safe to say everyone would want a way of protecting themselves from this virus. But how do you go about avoiding this disease? The most effective and often easiest way out there is to avoid getting bitten by a mosquito. Mosquitoes though are small insects and 8 out of 10 times you won't see them coming. So to keep you protected at all times, here are a few crucial steps you can take to prevent getting infected with the Zika virus.
1. Always choose the right mosquito repellant
The Centre for Disease Control recommends using an Environmental Protection Agency (EPA) registered insect repellent. The most effective insect repellants are does that have DEET, Picaridin (known outside the US as icaridin and KBR 3023), 2-undecanone, IR3535 and oil of lemon eucalyptus as their active ingredient.
When using insect repellents, it is always advisable for you to follow the product label instructions as precisely as possible. You should also follow the directions when reapplying.
Some people may prefer to use natural insect repellants or may have purchased non-EPA registered insect repellents. Since the effectiveness of such products cannot be ascertained, the CDC always recommends using an EPA-registered insect repellant.
2. Insect repellants should be correctly applied always
It is not enough to just say you're using an insect repellant or a bug spray. If they aren't applied correctly, you run the risk of reducing their effectiveness and increasing your chances of contracting the disease (and we know nobody wants that). For this reason, it is essential that you learn to utilize your insect repellant to the fullest. Here are a couple of ways of using your insect repellant and bug spray correctly:
Apply your bug spray only after using your sunscreen otherwise the SPF from the sunscreen may mask it.
Avoid spraying repellents on fresh wounds or cuts.
Your repellant shouldn't be worn underneath your clothes as it may bit evaporate and is more likely to accumulate on the fabric.
The species of mosquito that carries the Zika virus has an interesting attraction to feet, so don't forget to spray your ankles and your feet.
Insect repellants should not be used on 2-month-old babies and younger.
Do not directly use insect repellant on a child's hands, mouth, eyes, irritated or cut skin. Instead, spray the repellant on your hands, and then rub it onto the child's face.
Insect repellants containing para-methane-diol (PMD) or oil of eucalyptus have yet to be thoroughly tested on children younger than 3 so avoid using such products on them.
3. Clothes can also be an insect repellant
A general advice that works in protecting against mosquitoes (which are the main perpetrators of the Zika virus) is to wear long clothes. Wear clothes that consist of long sleeves and long pants. If you're interested in an extra layer of protection, then get clothes containing the synthetic insecticide permethrin. The best part of such clothing is that they have to be deemed safe for pregnant women and children by the Environmental Protection Agency.
The Aedes mosquito – the species responsible for spreading the Zika virus – seem to have a healthy appetite towards feet. So part of your protective clothing should include shoes with total coverage (avoid sandals if possible) and socks. Yoga pants should also be avoided seeing as mosquitoes are undeterred by spandex and can, in fact, bite through spandex effortlessly. Generally, what you want are baggier clothes as they tend to offer the better protection. Wear hats and sunglasses to protect your head from bites.
4. Take steps towards controlling mosquitoes in your home
Due to the weather conditions in the US, most American homes now have some sort of basic protection from mosquitoes and the Zika virus. This is because during the cold winter months, most mosquitoes will die or if they're lucky to go into hibernation. But as soon as the temperature rises to 50 0r 60 degrees Fahrenheit, the mosquitoes are most likely to reappear and continue spreading the disease. Add to that the fact that the Aedes mosquito prefers daytime and will fly into house looking for shade which has the unfortunate side effect of bringing them close to people where they go about reproducing and living.
Eliminate standing water around the home including those in your flower pots, accumulating garbage, films of water that may surround the sink. A mosquito can breed as much as 300 mosquitoes in just one tablespoon of water, therefore, keep your home free from stagnant water.
Your pool, fortunately, is the exception and does not need to be drained seeing as the chlorine that keeps pools safe and clean for swimming also prevents mosquitoes from breeding there.
5. Be smart with schedule
The most common and cost effective way of avoiding the Zika virus is to avoid countries or areas that have been affected. If you're looking for a holiday location, make sure you check the CDC regularly for their updated list of territories where the transmission of Zika virus is still active.
Alliance Pest Services offers a variety of mosquito control programs to keep your home or business safe. Call today for free pest evaluation.
Previous
Next