Bed Bugs In Public Places Where Your Health Is An Issue
October 23, 2017
It is natural to come across bed bugs in the home. This can happen from time to time when there are animals in the house or when they begin to gather in the furniture and the mattresses. Homeowners begin to notice this, and they are able to take action.
However, when you see bed bugs in the office, in a restaurant or at your desk in work environment, it can be health risk. They can cause people to develop various types of diseases. This especially becomes a problem with young children. When someone has been bitten, it can cause additional risks.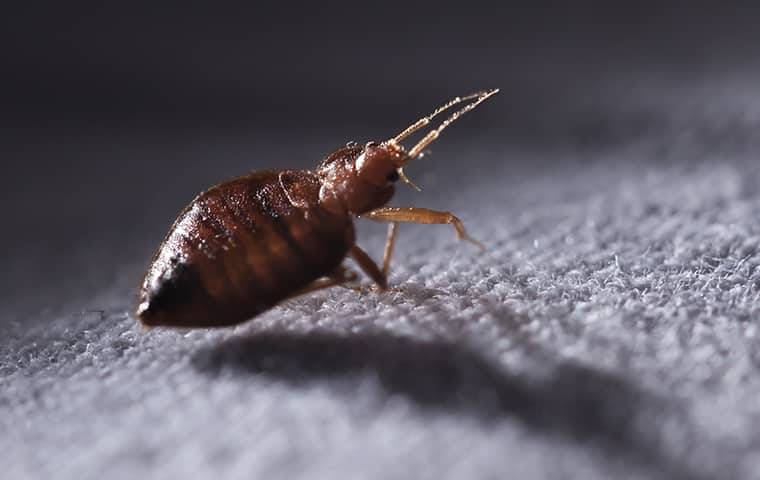 There have been many instances over time where people have come across numerous of these bugs while they were out and about. This can happen at schools, in offices, in public toilets or shopping centers. Few moms will be happy knowing that there are bugs crawling around at their kid's preschool.
This has become more of a problem because they are so difficult to control. When you have a big shopping center of a cinema, you must think about the customers walking in and out. This is a massive area that you are dealing with. It is not like a house where people can be evacuated for a day and will be happy staying somewhere else. The problem can be dealt with. However, with a large shopping center, you will have to attend to all of the nooks and crannies.
This is not something that most shopping centers will do because it is unrealistic. However, restaurants and small shops should make sure that they deal with complications from time to time. It is useful to know what a bed bug looks like in order to know that you have an issue.
What You Can Do To Prevent Bed Bugs In Public Areas
When the environment is controlled, there is less of a chance that bed bugs will cause problems.
These bugs tend to burrow away in carpets and furniture. Keep this clean, especially in a big department store is essential. It also applies to when you have a carpet. Make sure that you vacuum this on a daily basis. It is also a good idea to make sure that you organize your belongings. When there is too much clutter, you will find that there is more chance for bed bugs to creep in and hide. School kids need to learn to pack their toys and books away neatly. Wardrobes and other storage areas need to be clean and dust free. Restaurants shouldn't encourage owners to bring their pets with them.
If a bed bug is found, it may just be a single occurrence. It doesn't mean that because you found one bug, you have an infestation on your hands. However, employees and management should know about this so they are aware of what to look out for. Don't kill one when you find out because you need to identify it. They are not always easy to track down because they crawl so fast. However, unlike fleas, they are easy to spot with their distinctive reddish-brown shell.
Bed Bugs In The Workplace
Sometimes, you don't notice that there is a problem in the office until there are a couple of employees reporting issues with bedbugs. Management needs to be involved. It is important to see to the needs of the employees and make sure that they are safe. A person in the workplace wants to feel as if they are safe and there are no risks that will complicate their health. It can also give the company a bad reputation when you are dealing with clients and customers. You may be having meetings and you obviously want to create a good first impression.
These days, it is popular to design an office with more of a minimalistic look. This is not just a trend or a style. This will be to your advantage when you are dealing with pests, such as bed bugs. In a case like this, less is always more. People are staying away from thick carpets and luxurious furniture. A lot of clutter will do more damage. This is something to consider when designing the office.
It is important to keep your staff up to date. You need to make them fully aware when you have a problem. It can lead to problems within the company when you are not upfront with them. Tell them more about what is being done about the problem and how it is being approached. Make sure that you emphasize that it is their health that comes first. Make this a positive aspect when you are communicating with employees, but you have to be realistic at the same time.
How Can You Protect Yourself From Bed Bugs?
The first thing to remember is not to panic. When you see one bed bug at your foot, you automatically think that the place is dirty and there are a million more of these critters crawling around. However, this can happen anywhere. After an experience like this, people spread the word, and tend to exaggerate. This is not necessary and makes the situation worse.
Know what you are dealing with and how the severe the problem is. If you don't know what to look for, you can't spot the bug. When you in the office, employees should work together as a team. There needs to be a plan that people stick to.
Educate those around you. People also need to be aware of when they have a problem in their own home. When they deal with this, it will reduce issues in public places. Learn more about our New Jersey bed bug control services.
Previous
Next