9 Types Of Plants To Scare Away Mosquitoes
May 21, 2018
The good weather implies heat, visits to the beach, dinners in the garden, open windows and, the arrival of the annoying mosquitoes. To end these insects, which cause us uncomfortable bites and are the cause of many sleepless nights, you can try to kill them with insecticide or look for a much more ecological solution: drive them away with aromatic plants. Besides being more effective because the plants will keep them away all day, the plants will decorate your garden and your home will smell better than ever.
Are you afraid of lighting your terrace or balcony so as not to attract mosquitoes? Apply these tips and do not give up enjoying your outdoor spaces as you deserve.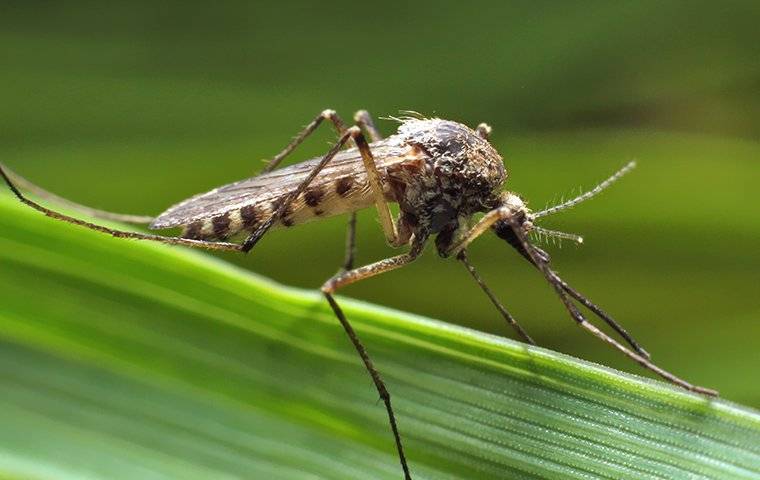 Your Weapons: Natural Repellents
The solution that we propose is quite simple, introduce in your garden certain plants that perfectly fulfill the function of frightening the inopportune insects. The fragrance that they give off is the result of the dispersion of small globules that contain oils. With high temperatures, these oils vaporize quickly and perform their function. But contrary to what you may think, although its smell is unpleasant to mosquitoes and other insects, for us it is not at all. And there are plants for all tastes!
Also called lemon geranium, its scientific name is Pelargonium Crispum. The plant is distinguished by its small star-shaped leaf and is very common throughout Spain. The mosquitoes cannot stand the smell of lemon and, in addition, they are very showy plants that you can complement with an elegant planter to decorate your terrace or garden. This plant works best outdoors, is very easy to take care of and has no problems with the sun. They do not even need a lot of watering.
Citronella or Cymbopogon Citratus is the best known and most used natural repellent. It can be grown on some land or in separate pots. It gives off a citrus smell similar to that of lemon (hence its name) that intensely repels both flies and mosquitoes.
Besides being an aromatic herb very popular in our kitchen, basil, also known as Ocimum Basillicum, is an excellent insect repellent. The care of this aromatic shrub is also very simple: it resists exposure to the sun well and needs little irrigation, so you have no excuse not using it in your home to repel mosquitoes and beautify your home.
The smell of jasmine or Jasminum, while we love it, displeases mosquitoes. It is perfect since the annoying insects will not approach this plant whose benefits you can also take advantage of indoors. At night, place a few flowers near the bed and, in addition to perfuming the room, you will avoid being bitten by mosquitoes.
The Magnoliopsida is used to scare off flies and mosquitoes, in addition to repelling fungi and the attack of many other insects. As if that were not enough, the flowers of the magnolia are very beautiful and give off a tremendously pleasant smell. It is a species that was developed before the appearance of bees, so it is ready to be pollinated by beetles.
The Achlys triphylla is a plant that the American Indians already used as a repellent. It is also used in Japan, where bunches of these dried plants are hung around the houses to keep flies and mosquitoes at a distance. Its leaves, both fresh and dry, can be rubbed against the skin to deter mosquitoes. It usually grows in dark and humid areas, just the same places where mosquitoes originate, so it will be a good ally to keep them away.
The Catnip, whose scientific name is Nepeta cataria, is another natural repellent against mosquitoes. In August 2010, entomologists at Iowa State University informed the American Chemical Society that catnip is ten times more effective than commercial insecticides. The smell of nepetalactone, a component found in its leaves, acts as an irritant, so mosquitoes do not approach it. This perennial herb grows quickly and does not need too much care.
The Mentha spicata is a perennial plant that repels mosquitoes because it gives off a strong smell of incense, which confuses them and keeps them away. It is a fast-growing plant that can reach a height of two or three meters, which tolerates shade and resists drought well. Although it looks like catnip, horsehair leaves have a jagged edge that sets them apart.
Eucalyptus or Eucalyptus is a fast-growing tree that abruptly repels mosquitoes due to the strong odor of its leaves. They contain a natural oil that also works as a natural disinfectant, in addition to clearing the respiratory tract with its balsamic aroma.
Repel Mosquitoes While Gardening
Now you know that there are many plants that, besides being decorative, are medicinal and authentic natural repellents of mosquitoes and other insects. All are advantages, most are very simple to care for. Plants listed above have a long life and, in some cases, you can take advantage of them even to flavor your best dishes in the kitchen.
Do not forget! While you have one of these plants at home, the mosquitoes will go elsewhere to bother.
Alliance Pest Services offers a wide variety of Mosquito Prevention Services to help protect your home or business. Don't let mosquitoes get the best of you! Check out our service area to see if we can help resolve your mosquito problems. We proudly serve a large number of New Jersey and New York communities, including Wall Township, New Jersey. Call us today for more information.
Learn more about our New Jersey mosquito control services.
Previous
Next